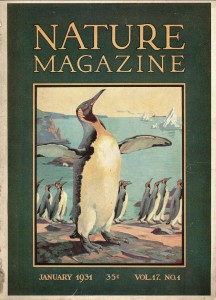 The Willows Historic Palm Springs Inn is located in Palm Springs, California and is surrounded by nature. Whether it is the dining room that sits yards away from a waterfall or the many lush plants that surround the property, The Willows is truly an extraordinary getaway.
It's no wonder that Samuel Untermyer, a renowned lawyer from the early 1900s became one of the first people to own The Willows.
Untermyer was known for his love of orchids and in a 1931 article, Adolph L. Fierst wrote about such in Nature Magazine. The article, entitled "Orchid-Lover" is "the first of a series of stories about the Nature [sic] hobbies of people prominent in many walks of life".
Flowers and plants were Untermyer's hobby and he devoted lots of money toward this fascination. "In all, he [had] about sixty thousand" plants from all around the world. He entered various contests and "won, literally, thousands of prizes".
To read more about Untermyer's fascination with plants (including how many people he employed to tend to them), in the article, which would have been written shortly after Untermyer purchased The Willows, you can view the PDF here.