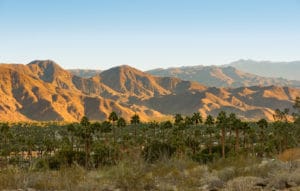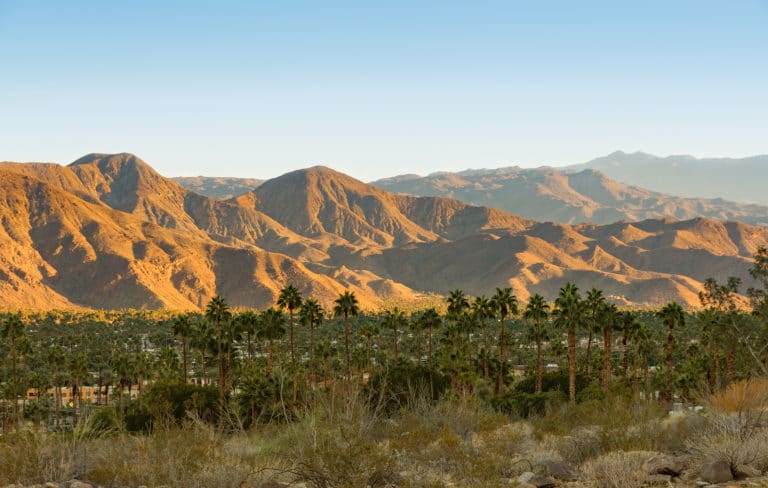 Spring has officially arrived in Palm Springs, bringing with it fresh new possibilities. People comes to Palm Springs each spring to escape the stress of day-to-day life, and to retreat into this healing desert paradise. Lounge poolside in our lush gardens, or stretch your legs and enjoy some restorative time in nature.  Take deep breaths of pristine desert air, and enjoy a landscape unlike any other. No matter what brings you to Palm Springs, these easy spring hikes will delight even the most discerning traveler. Reward yourself this spring, and book a room at the luxurious Willows Palm Springs Inn.
Spring Hikes in Indian Canyons
There are a variety of hikes in the Palm Springs area, many of which are accessible to hikers of all levels. Indian Canyons, which includes Palm Canyon, Andreas Canyon, and Murray Canyon, is one of the most popular places to go hiking. In total, there are more than 60 miles of hiking trails throughout the canyons.  The most popular hikes in Indian Canyons include the following trails:
The Andreas Canyon Trail, which passes through groves of stately skirted palms and unusual rock formations, and travels along the perennial Andreas Creek.
The Murray Canyon Trail leads visitors into the less visited and more secluded of the canyons. Here, you'll enjoy the walk along the stream under the cool tree canopy, ending at the Seven Sisters Waterfall.
In Palm Canyon, you'll be treated to the largest fan palm oases, a welcome respite from the strong desert sun.
More Hikes to Enjoy in Palm Springs
There are also a variety of hikes in Palm Springs that utilize the Palm Springs Aerial Tramway; an adventure to a cool mountaintop with incredible views.  The tramway takes you up the cliffs of Chino Canyon, to a hiking paradise that is about 30 degrees cooler than the valley floor. At the top, you'll be in the Mt. San Jacinto State Park, which is home to over 50 miles of hiking trails.
Feel the sun on your face, and let your worries fade away on any one of these spectacular spring hikes in Palm Springs. Afterwards, unwind in the tranquil atmosphere of the Willows Historic Palm Springs Inn. There's nothing else like it in Palm Springs. Book your room today.