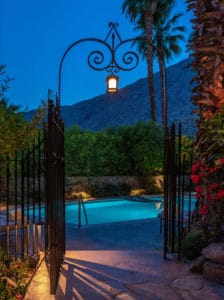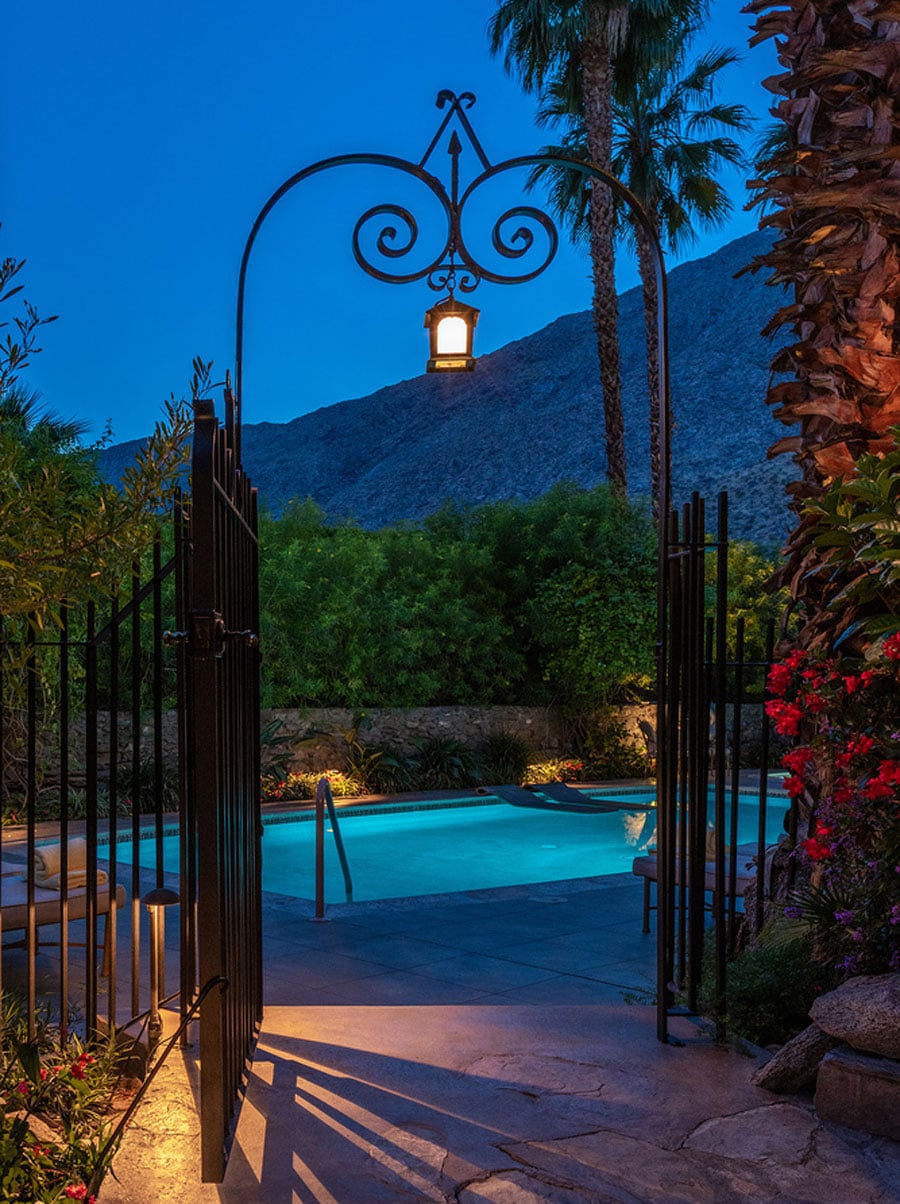 Fall Getaway to a Luxury Boutique Hotel in Palm SpringsIf you're looking for a desert oasis where you can relax in the luxury you deserve and the privacy you crave, you've found it in The Willows. Quite simply, there's no other lodging that compares in the Palm Springs area. This fall, it's your turn to follow in the footsteps of the many vacationing celebrities, luminaries and captains of industry that have graced our halls. This fall, escape into the secluded and lush gardens, enjoy breathtaking desert scenery, and relax in unparalleled luxury at the Willows Historic Palm Springs Inn. Book a room at this luxury boutique hotel today.
Fall into Luxury in Palm Springs
Though The Willows is situated minutes from the excitement of downtown Palm Springs, it feels as though you're a million miles away, nestled in your own private, desert retreat. There's no need to leave our secluded paradise, but if and when you want to venture out, there's plenty waiting for you this fall in Palm Springs. As you begin planning your getaway, here are a few things to consider:
Modernism Week Fall Preview kicks off on October 18, and runs through October 21.
Explore Carrizo Canyon Ecological Reserve, which opens with a guided hike on October 1.
The Joshua Tree Music Festival will take place October 4 – 7, 2018, and promises to be full of eclectic and indie music.
From October 11 – 14, enjoy the Official Latino Film Festival, which is a bicoastal festival with film screenings in New York and Coachella.
On the weekends of October 13 & 14, and 20 & 21, enjoy the Highway 62 Open Studio Art Tours, a self-guided tour of private artist studios in the Morongo Basin.
Celebrate the 53rd Borrego Days Festival from October 19 -21.
The Palm Springs Art Museum opens their annual juried Artists Council Exhibition on October 20, and it runs through December 9, 2018. Also at the Palm Springs Art Museum will be the Dia de los Muertos celebration on October 28.
From October 31 – Nov 4, and Nov 7 – 11, watch The National Sunshine Series at HITS Desert Horse Park. It is among the richest equestrian grands prix in the world, and a fantastic spectator event.
Come see for yourself how it feels to embrace luxury and elegance in Palm Springs. Let us help you plan the getaway of a lifetime. Book a room at The Willows Historic Palm Springs Inn today.