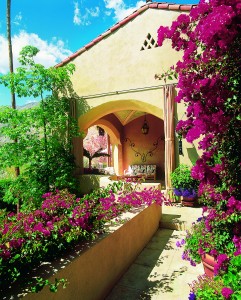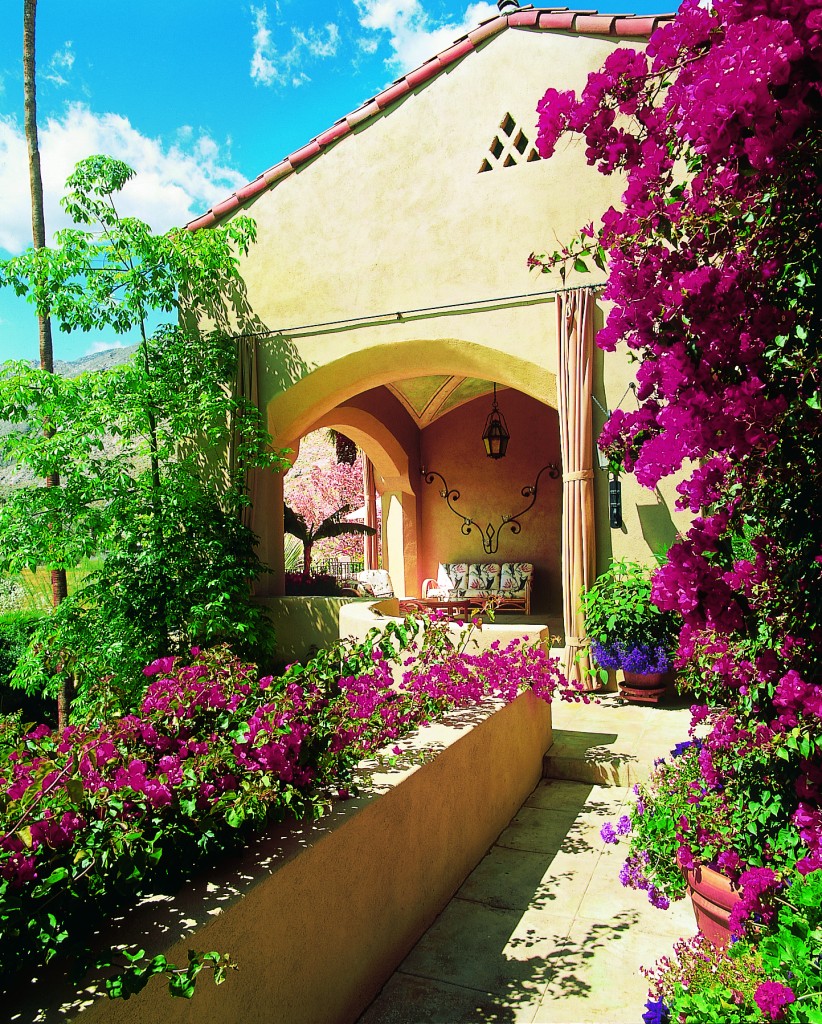 Frantic and hurried aren't words typically used to describe Palm Springs. Rather, Palm Springs is a destination epitomized by relaxation and luxury. The colorful desert hues emanate a radiant warmth, and life here is extraordinary. Spend your days soaking up the warmth of the desert sun as you wander the streets downtown, browsing the many boutique shops, art galleries, and museums. Or, lay poolside amidst the lush gardens, reveling in the privacy and tranquility of this stunning property. Whatever it is you're looking for, The Willows Historic Palm Springs Inn provides the perfect backdrop for a romantic and luxurious getaway. Book your room today.
A Palm Springs Getaway With Style
The Willows Historic Palm Springs Inn was once the private hideaway of Southern California banker and developer William Mead. Today, this luxury hotel is one of the Palm Springs' hidden treasures, designed to whisk you away to a world of incomparable luxury. Vacationing celebrities, luminaries and captains of industry have been here. They all come for the same reason: to escape into the secluded and lush gardens, to enjoy breathtaking scenery, and to relax in unparalleled luxury.
February in Palm Springs
Valentine's Day is on the hearts and minds of many at this time of year, which makes February the perfect time to plan a romantic getaway to Palm Springs.  Here, you'll find that each of our eight well-appointed guest rooms, in combination with other hotel amenities, offer you everything you could want or need during your time in Palm Springs.  If and when you do feel like leaving your room and venturing into town, there's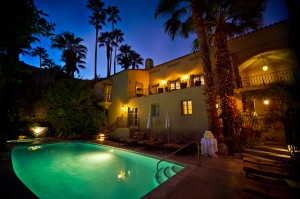 plenty to do. Our location is such that you're a short walk away from Palm Springs Village, with its fine shops, restaurants, museums, spas, gyms, theaters, and nightlife.
One of the more popular things to do this February is partake in Modernism Week, which will take place from February 15-25, 2018. Palm Springs, a popular destination for Hollywood celebrities in the mid-20th century, is a living museum for midcentury modern art and architecture. Visionary architects of the day were hired to design cutting edge, modern homes that embraced and blended with their natural desert surroundings. This history is celebrated each February during Modernism Week, which occurs in conjunction with Art Palm Springs. All in all, Modernism Week includes more than 300 architectural tours, parties, lectures, films, and other events.
If you can't make it to Palm Springs during Modernism Week this year, here's a great self-guided trip through some of Palm Springs' best examples of midcentury modern architecture. Beyond that, a daytrip to Joshua Tree National Park, a visit to the Palm Springs Art Museum, a romantic dinner at Le Vallauris, and hiking through the Indian Canyons are just a small number of things to enjoy in Palm Springs this winter.
Come see for yourself how it feels to embrace the ultimate in luxury and elegance in Palm Springs. Book your room at The Willows Historic Palm Springs Inn today.