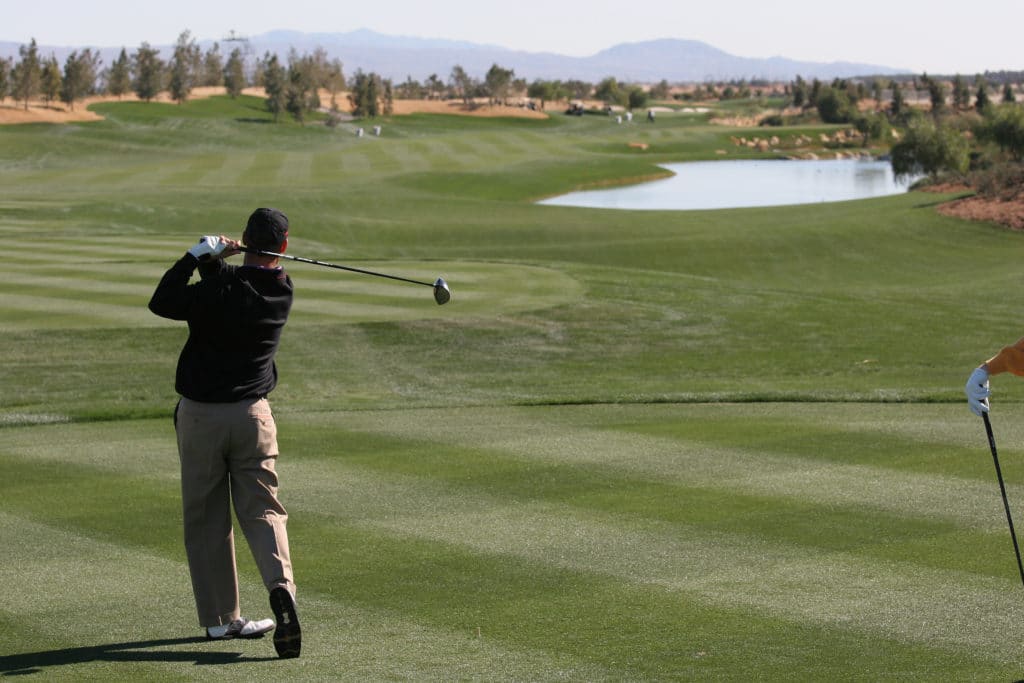 Check out the great Palm Springs golf courses! Palm Springs and golf go together like Malibu and surf, or swallows and San Juan Capistrano. With its year-round warmth and sunshine, just about every day is a day fit for hitting the links, and the greater Palm Springs region has more than 100 courses, including PGA-quality clubs and courses designed by legends of the sport like Jack Nicklaus and Arnold Palmer.
Wherever you and your set of golf clubs are bound when you come to visit Palm Springs, the perfect place to begin and end each day's 18-hole adventure is at our Palm Springs Boutique Hotel. We'll make sure you're rested and ready for your morning round with a good night's sleep in a luxuriously appointed guest suite and a delicious three-course gourmet breakfast.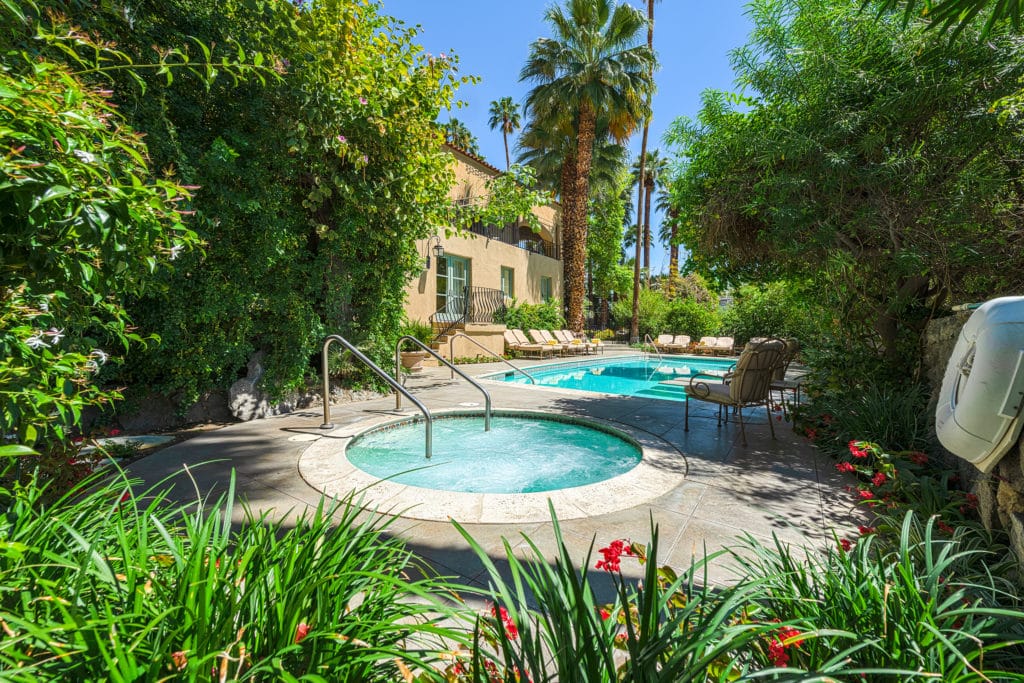 When you return after a day on the gold course, you'll be greeted by afternoon wine and hors do-oeuvres, a poolside seat near our waterfall, and evening turn-down service. Our Palm Springs Hotel, secluded and steeped in the area's colorful, glamorous history, So make your plans for fun at Palm Springs golf courses and reserve your room today at our Palm Springs Boutique Hotel!
10 Palm Springs Golf Courses We Think You'll Love
We looked at a number of "Best Golf Courses in Palm Springs lists and found many of the same names on each. They include: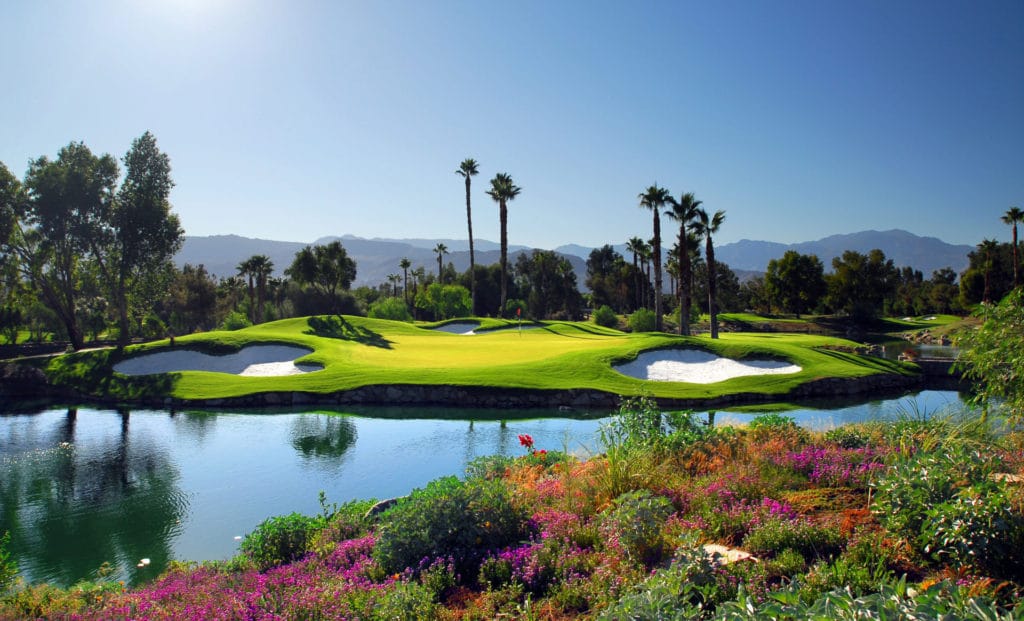 Visit Palm Springs Golf Courses and Stay With Us
There's no better way to relax after eighteen holes on one of the Palm Springs Golf Courses than at our Palm Springs Boutique Hotel in a Jacuzzi tub or our swimming pool, or simply poolside with a deliciously cool beverage as you relax in the splendor of our soothing and luxurious surroundings, steeped in the hideaway history of Golden Age Hollywood.
So don't put your golf clubs in storage until next spring. Instead, make your plans for a winter golf getaway in Palm Springs, and book your room at our Palm Springs Hotel today!