Palm Springs is too many awe-inspiring things to be thought of simply as the gateway to Joshua Tree National Park, but this breathtaking, much-visited but well-protected 790,000-square-acre desert destination is key to the area's appeal. And if Joshua Tree is your destination this fall, we've got the perfect place to start and end your unforgettable trek from Palm Springs to Joshua Tree. Book your room today.
A Stunning Fall Trip from Palm Springs to Joshua Tree
One of the more amazing things about traveling from Palm Springs to Joshua Tree National Park — known merely as "JT" by the locals — is that it offers a vastly different visiting experience for each season of the year. Fall is generally seen by those who know the park best as the best time for sunrise and sunset photography in cooling-but-not cold temperatures. Average highs in October and November, according to the U.S. Park Service, rarely surpass 85 degrees. Also, because of the crowds — and thus the waiting times as some of the park's entrances are generally smaller than they are in the spring.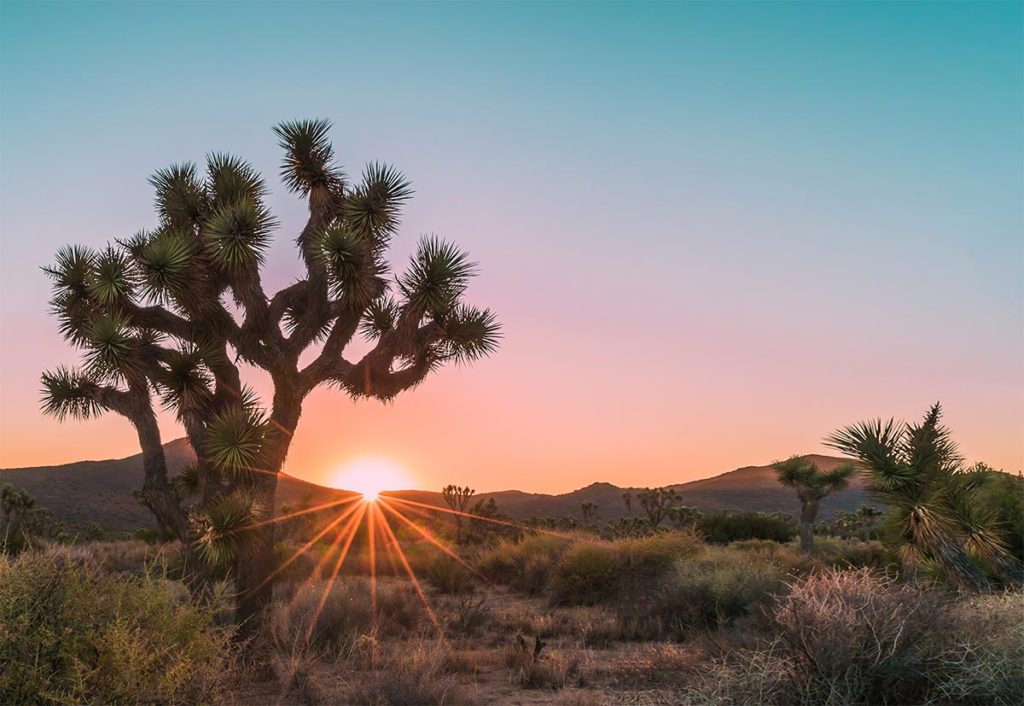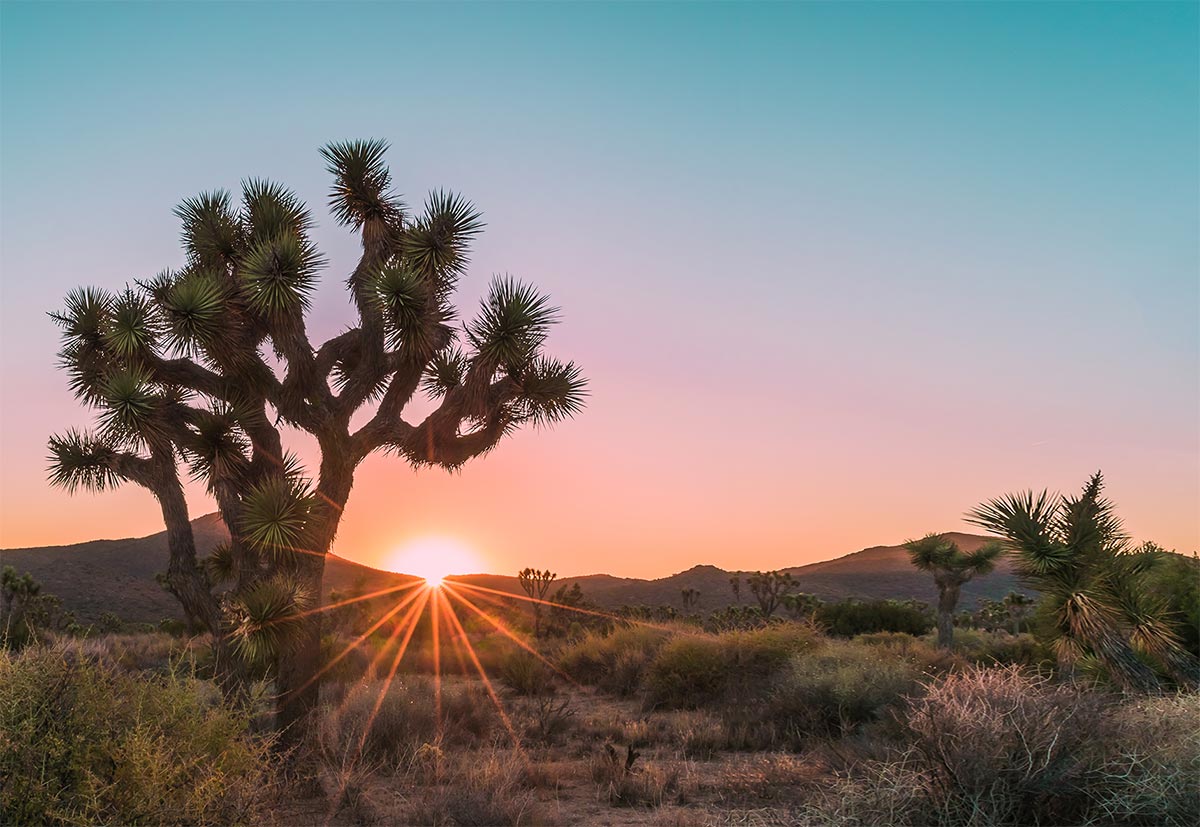 One of the biggest decisions a day visitor to from Palm Springs to Joshua Tree National Park can make is which of the three entrances to take from Palm Springs to Joshua Tree. The west entrance is five miles south of the junction of Highway 62 and Park Boulevard at Joshua Tree Village, and it's the closest to Palm Springs. But it's also the "main" entrance, and as such can often be backed up because it's also most convenient to visitors coming from Los Angeles or San Diego, especially on weekends and holidays.
A little further east is the North entrance at Twentynine Palms, which is generally much less congested. About the same distance from Palm Springs is the south entrance, off Highway 10 east of Indio, favored by visitors from Arizona and other points east. We at The Willows recommend starting at the West Entrance and continuing through to the South gate on an easy loop route back to Palm Springs.
By going West-to-South, you can take in many of Joshua Tree's most iconic features efficiently in a single day. There's Hidden Valley, a rock-climbing mecca with a short loop trail through the awe-inspiring rocks for the less ambitious. There's the Lost Horse Mine Trail, which takes you past a well-preserved gold mine before which leading you to Pleasant Valley and its window onto the park's iconic burnt Joshua trees. In the vicinity are two four-mile round-trip trails: Pine City, which takes you into the Mojave Desert; and Ryan Mountain, which offers breathtaking high-point views of the valley.
As you move on, you'll take in Keys View, the highest point in Joshua Tree National Park, with sweeping views of the Coachella Valley and Salton Sea. Then comes Jumbo Rocks, home of Skull Rock. which is a must for those wanting striking photographs. As you continue south through the park, you'll be struck by the changing face of the landscape as the Mojave Desert blends into the Colorado Desert. Joshua trees will give way to cholla cacti, and large boulders level out into the rolling hills of the Little San Bernardino Mountains.
Wind down your Palm Springs to Joshua Tree day with a short trail hike through the Cholla Cactus Garden — don't touch the cactus spines! — and a stop at Cottonwood Springs Oasis, which presents one of the most unique ecosystems in the park. You can easily touch on all of these and be back in Palm Springs soon after for dinner, drinks and relaxation in a more pampered setting.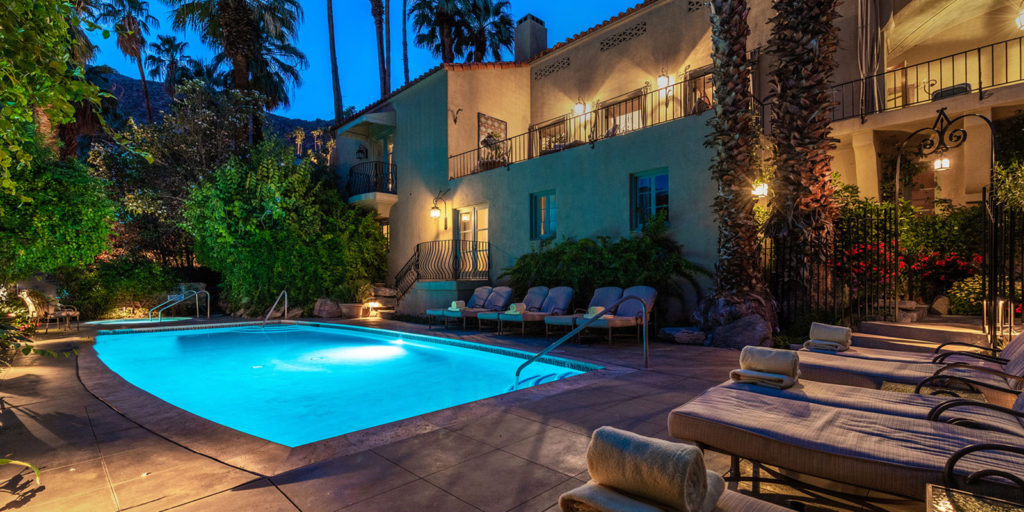 Where to Start, End a Palm Springs to Joshua Tree Trip
It's best to start your trip from Palm Springs to Joshua Tree early in the day, and at day's end, The Willows will not only have a comfortable room for you, but a dazzling assortment of amenities, including a heated pool, a Jacuzzi and poolside beverage service. What better day to wind down a satisfying and sweat-inducing day? Book your room today.