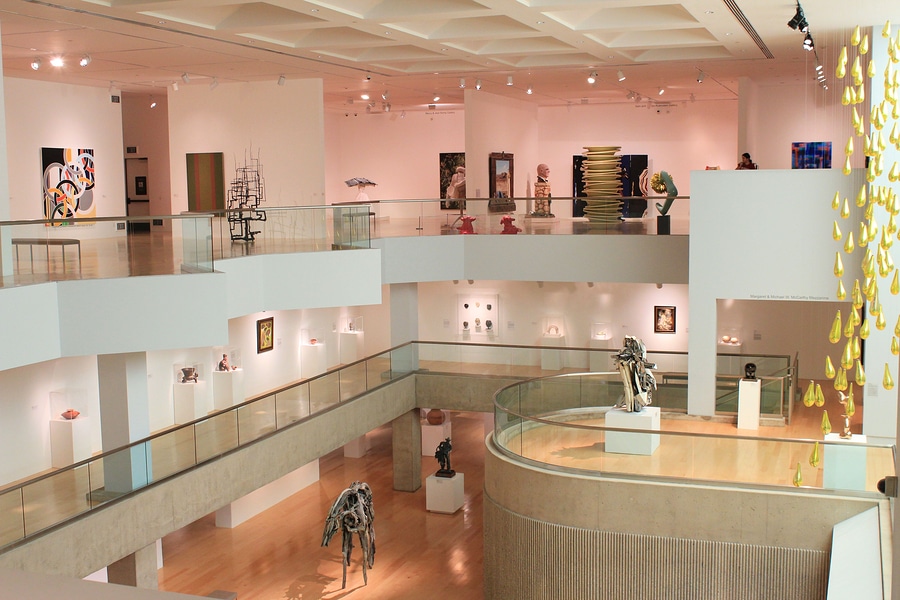 If you needed a new reason to plan a trip to visit the world-class Palm Springs Art Museum, now you have it: one of the most celebrated structures in Modernist art has been acquired by the museum and is being readied for display by spring 2021. The Aluminaire House, built in 1931 by longtime Palm Springs designer Albert Frey, is a metal-and-glass prototype that was envisioned then as the future of mass home production.
And there's no better place to start a day of touring the Palm Springs Art Museum than at our Palm Springs Hotel, a luxury inn lavish with history in parallel to Frey's remarkable career. We'll start you off right with a great night's sleep in one of our timelessly cozy guest rooms, loaded with pampering amenities, and a hearty and delicious three-course breakfast. Reserve your room today at our Palm Springs Inn!
6 Amazing Facts About the Aluminaire House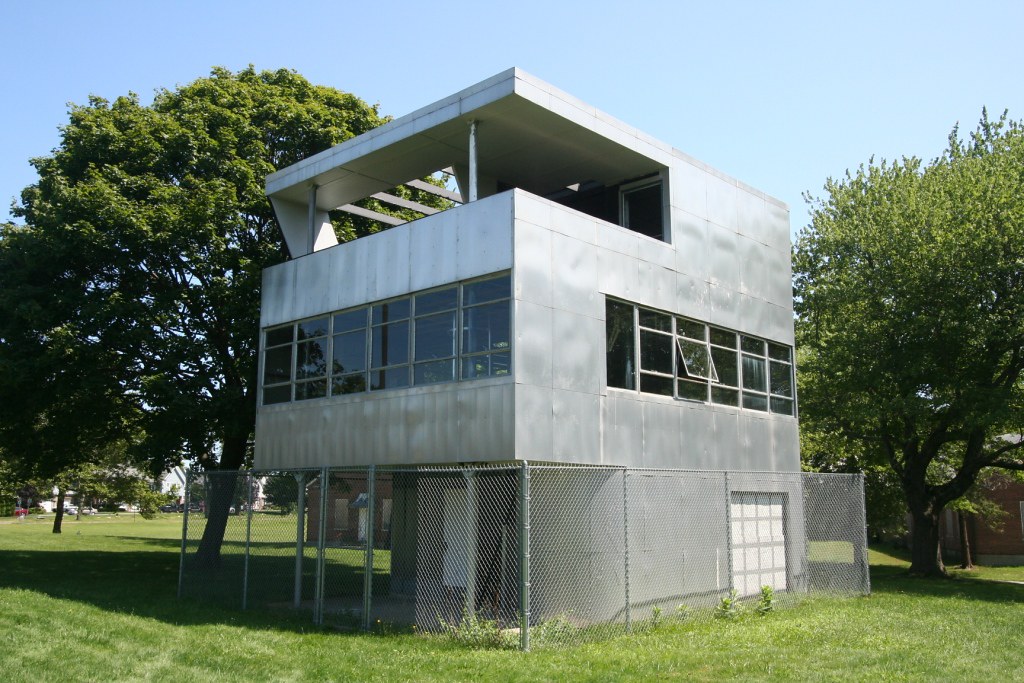 The Aluminaire House is considered a masterpiece of modernist design, recently listed by Architectural Record as one of the most important buildings completed worldwide in the past 125 years.
Once Aluminaire House is reassembled at the Palm Springs Art Museum, the full arc of Albert Frey's career in America, from 1931 until his death in 1998 in Palm Springs, may be experienced in the city and at the museum. The Aluminaire joins the museum's robust Albert Frey collection, which also includes Frey House II (built in 1963-64), the residence the architect lived in until his death in 1998.
(It's located on the hillside above the museum.) Frey built many postwar homes in Palm Springs as well.
The Aluminaire House was the first all-metal house constructed in the United States, and of such importance in the architectural world that images of it were featured in the prestigious exhibition, "The International Style–Architecture Since 1922" at New York's Museum of Modern Art in 1932.
The Aluminaire House emboldened a new architectural movement in the United States. While intended as a display of products, Aluminaire was also an overt demonstration of bringing together the ideas of mass production and high-density community planning.
The Aluminaire House Foundation was created in 2011 after the Aluminiare House was dismantled, put in storage, restored, and then taken apart again a number of times. By then, the House had been donated to a New York college whose campus had recently been closed, and was languishing in a shipping container. A massive fundraising effort brought it to Palm Springs in 2017 and is paying for its restoration to display quality.
In conjunction with the reassembly of The Aluminaire House, Palm Springs Art Museum is organizing a major Albert Frey exhibition for 2021-22, which will be presented at the Museum's Architecture and Design Center, Edwards Harris Pavilion. It will be accompanied by a major publication that features archival materials from the museum's collection, including a newly donated selection of Frey archival materials that will be presented and published for the first time.Want to contribute to the ongoing restoration work of the Aluminaire House, which will be on the grounds of Palm Springs Art Museum? The Aluminaire Foundation is a 501(c)(3) non-profit registered in California and New York. For more information and to send a donation, visit here.
Learn More About the Palm Springs Art Museum
Palm Springs Art Museum has a wide-reaching and growing permanent collection of over 12,000 objects rooted in modern and contemporary art, architecture, and design that has developed from of our unique history, culture, and place. It has been closed since March due to COVID-19 concerns but is slated to reopen at some point this fall, per the Museum website, but has since launched some intriguing virtual exhibitions. Keep checking here for the latest!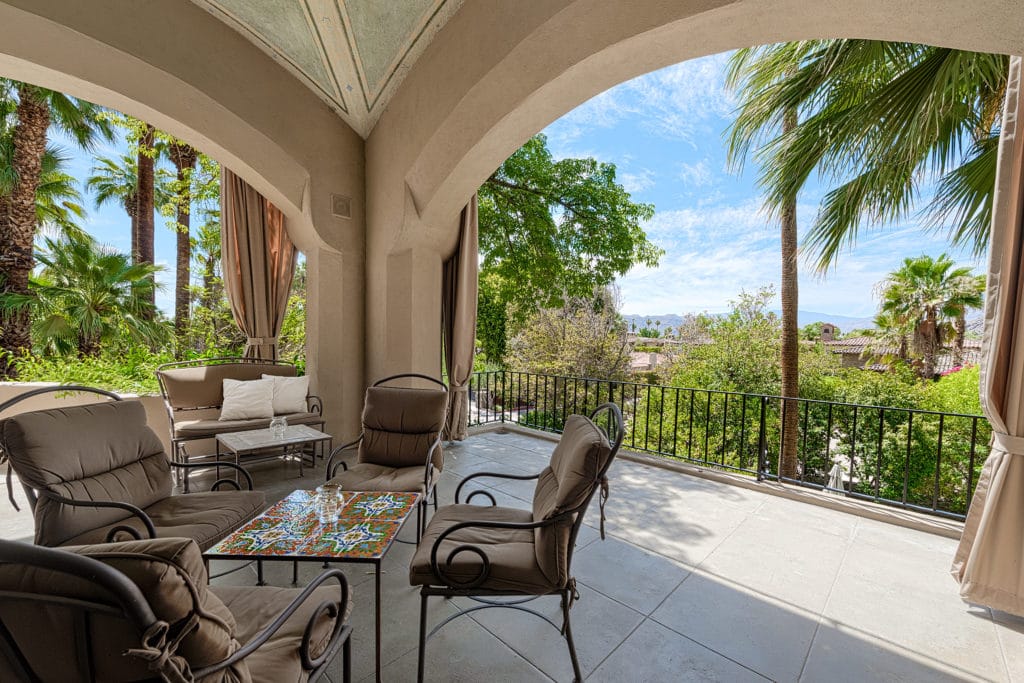 Where to Stay When Visiting the Palm Springs Art Museum
After a day of touring the Palm Springs Art Museum, come back to our Palm Springs Hotel, where luxurious relaxation is a built-in amenity. You can relax with a dip in our swimming pool or Jacuzzi, or just lounge near the poolside or our tranquil 50-foot waterfall — or on one private balconies and terraces — or you can linger in one of our lush terraced gardens. And you'll love our evening wine and hors d'oeuvres reception.
Our private hideaway is all about making you feel pampered. So make your plans to visit the Palm Springs Art Museum as soon as possible, and reserve your room at our Palm Springs Inn right away!