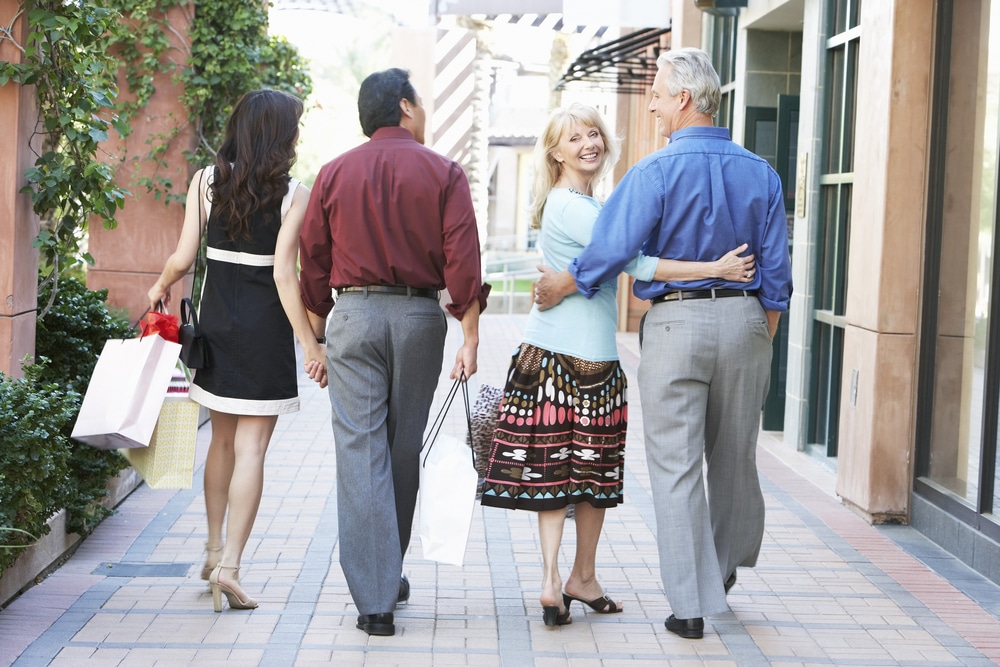 VillageFest is the premier Palm Springs street fair that takes place every Thursday evening on Palm Canyon Drive. The main street is closed off to vehicular traffic, creating a safe and spacious place for talented local vendors the sell their art, jewelry, apparel, and homemade goods. The open-air market begins at 6 pm October to May (one hour later in the spring and summer months) and runs until 10 pm. It's a lovely way to enjoy a relaxed evening outdoors in Palm Springs!
As you stroll along Palm Canyon Drive, you'll hear acoustic songs from local musicians drifting down the street, delightful smells wafting from food vendors, restaurants, and cafes, and so many booths to peruse for holiday gifts. There are plenty of places to stop for a cocktail (or two) along the way, which only makes the Palm Springs street fair even more festive. Plan on grabbing dinner al fresco at one of the fantastic Palm Springs restaurants when you tire of toating those shopping bags.
Our Palm Springs luxury hotel is located just minutes from Palm Canyon Drive, where you'll find the Palm Springs street fair. After an afternoon lounging poolside or relaxing in your private suite, stroll down the block to experience the nightlife of our desert city. The Willows Historic Inn is the ultimate retreat for a getaway in Palm Springs with leisure and rejuvenation in mind. Check out our upcoming availability and book your next stay today!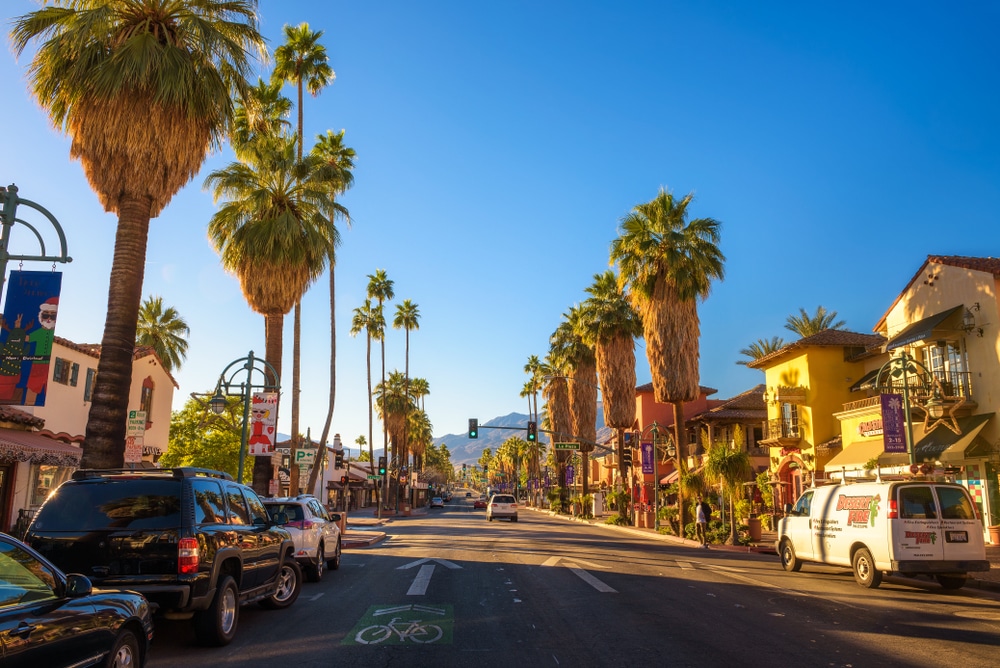 The Palm Springs Street Fair and More Fantastic Shopping 
While the Palm Springs street fair is a lovely weekly addition to the already impressive options for shopping in downtown Palm Springs, you'll love hitting these brick-and-mortar boutiques at any time during your stay. Here are some of our favorite local and luxury shops for holiday gifts, vintage finds, modern furniture, or even treats for yourself.
VillageFest: The Premier Palm Springs Street Fair is every Thursday from 6 pm to 10 pm October to May; 7 pm to 10 pm June to through Septmeber.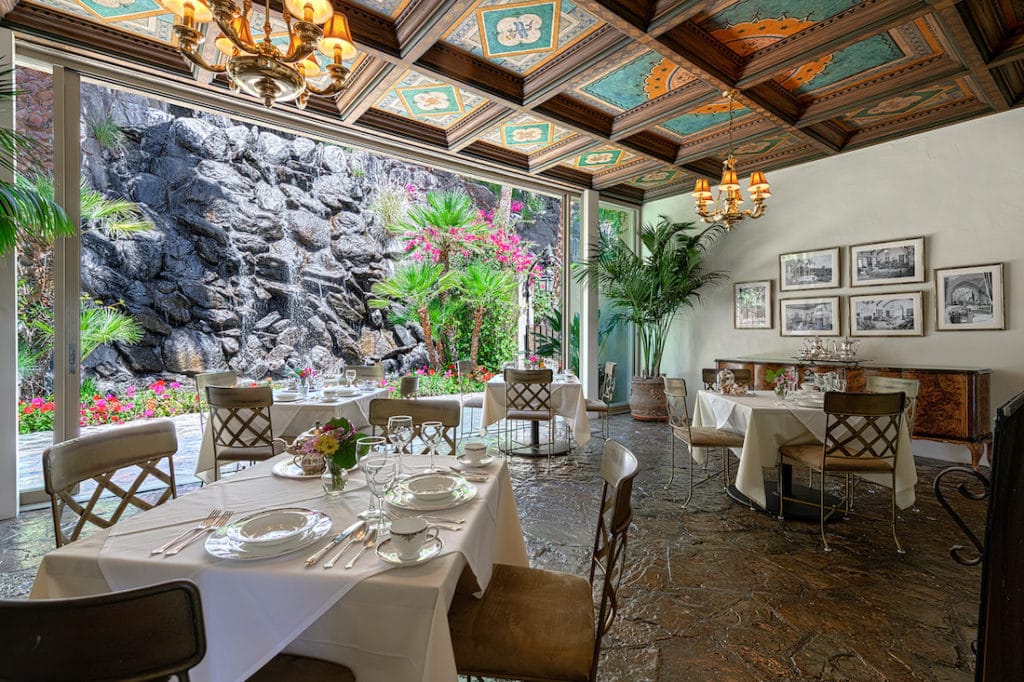 Luxury Lodging and Dining at our Palm Springs Hotel
Before you stroll down to the Palm Springs street fair, just a few blocks from our luxury hotel, join us for a social hour for light hors d'oeuvres and wine. It's the perfect way to kick off some night shopping in the beautiful desert air. As always, our concierge service is available at your behest for requests, reservations, and suggestions for ways to best enjoy your time in Palm Springs.
Your elegant and temperate guest suite will be awaiting your return. We offer nightly turndown service, and you'll love the refreshing feeling of slipping into your crisp, clean luscious sheets. Wake more than refreshed and head to our bountiful breakfast, served with fresh fruits, hot entrees, lighter fare, and freshly brewed coffee to start your day off right. We can't wait to host you at our luxury Palm Springs hotel. Book today!