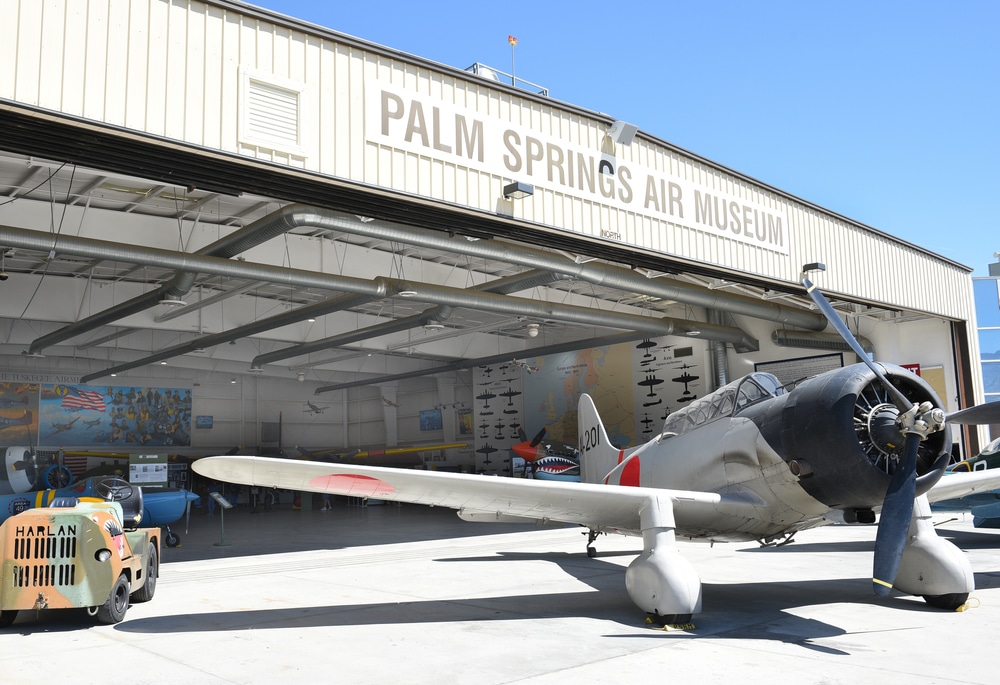 Ranked by Trip Advisor as the 3rd best attraction in the area, The Palm Springs Air Museum is a memorable collection of historical aircraft from World War II, and the Vietnam and Korean Wars. Just under 60 vintage flyable and static aircraft make up the museum in four main climate-controlled hangar buildings. You'll also find examples on the tarmac; the entire space encompasses 86,000 square feet.
The Palms Springs Air Museum has also been recognized by CNN Travel as one of the top aviation museums in the world. Due in part to the curated collections, detailed and well-preserved exhibits, and hands-on activities. Many docents on staff have experience flying these aircraft, which adds a level of expertise to the experience at the Palm Springs Air Museum. Saturday afternoons are particularly special, where visitors can watch some of these vintage aircraft in the sky.
When you're a guest at our Palm Springs Hotel, you'll be under 15 minutes drive to the Palm Springs Air Museum. For those who appreciate vintage and historical sites, The Willows Historic Palm Springs Inn is the best hotel for your stay in the desert. Our boutique hotel was completed in 1925, and still embodies that old world ambience from that time. Experience the same luxury that once catered to the likes of Clark Gable and Carole Lombard, as well as many other beloved stars of yesteryear.
Come immerse yourself in the classic elegance of Palm Springs and book your stay today!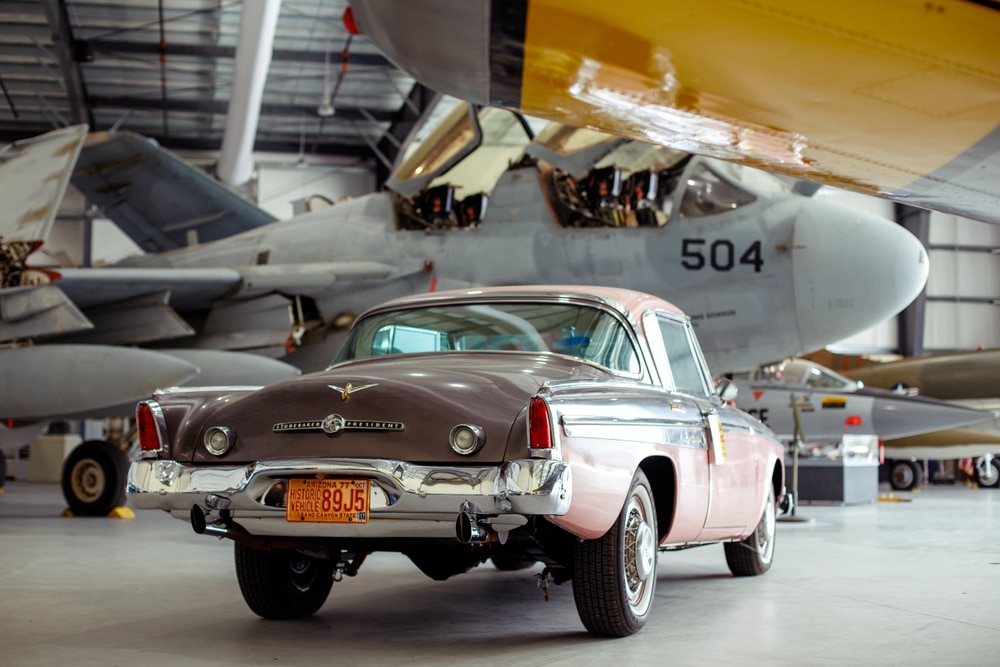 Explore the History of WWII at the Palm Springs Air Museum
As you begin to plot our your vacation to Palm Springs, you'll want to book plenty of time to relax by the pool, but also pepper in a couple of interesting outings. The Palm Springs Air Museum is a worth a visit, considering it has a large collection of exciting vintage aircraft, while offering a comprehensive history lesson in real world events of the last century.
Here are seven things to know about the Palm Springs Air Museum before you go:
The Palm Springs Air Museum opened in 1996 by three men with strong connections and affinity to vintage aircraft. Originally, the museum was made up of two hangars, but since its opening two more large buildings have been added in 1999 and 2017. The museum receives more than 100,000 visitors a year.
The four hangars are arranged by theme: The Pacific (Navy), the European (Army), the Major General Kenneth P. Miles Hangar, and the smallest building hosts an array of activities including a flight simulator and the Freedom Fighters' Cafe. The walls of the exhibits are covered in details about the history and aircraft of the time.
There's also a 9,200 volume research library and education center. Needless to say, you could spend a whole day here, especially for those who consider themselves history enthusiasts.
The Pacific Hangar houses memorabilia and Naval craft from the Pacific Theater of World War II. You'll experience a Pearl Harbor diorama, witness planes like the "Avenger" and the "Invader," uniforms, and an honor wall with names of the docent veterans.
Over at the European Hangar you'll find aircraft and exhibits from the European Theater of World War II. Jets like the B-25 Mitchell Bomber and P-47 Thunderbolt are on display. There's a dedicated section to the Women Pilots of WWII as well.
The newest exhibit hangar, named after a seasoned command pilot in both the Vietnam and Korean Wars, the Major General Kenneth P. Miles hangar showcases Cold War, Vietnam, and Korean-era aircraft including several well-known jets.
Advice from past visitors to the museum, is to plan a full day here to fully experience and take in the vast collection of information here. Stop off at the Freedom Fighters' Cafe mid-visit to refuel for the second sweep of the Palm Springs Air Museum. If you're lucky, you'll get to see some of these amazing aircraft take flight!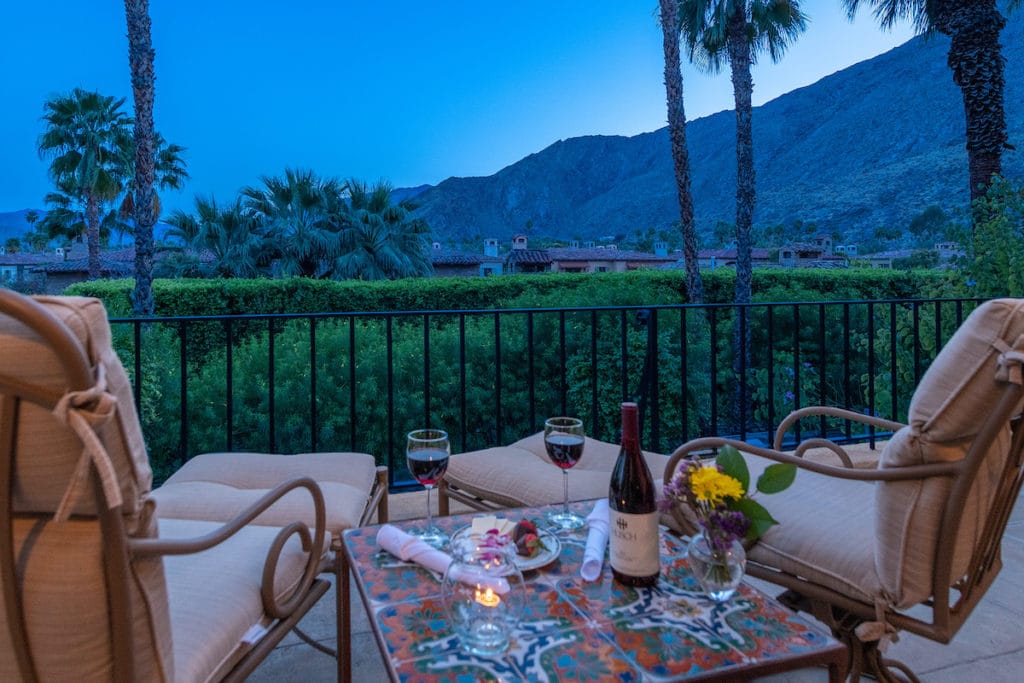 The Perfect Place to Relax at Our Luxury Palms Springs Inn
While any visit to Palm Springs should focus on relaxation and rejuvenation, planning a few outings on your trip like visiting the Palm Springs Air Museum can really enhance your time. Our Palm Springs Boutique Hotel is ideal for a getaway fulfilling a well-rounded adventure away from home. Our location to the sights and scenes of Palm Springs is perfect, walking distance to destination dining, the Palm Springs Art Museum, and much more.
If you're planning for more of an intimate and secluded vacation, you'll have everything you need here at the Inn. An elegant breakfast spread in the AM, our beautiful grounds to explore, hours poolside if you wish, and a lovely happy hour celebration in the afternoon. We encourage guests to do as much or as little as they'd like on their time here. Our unobtrusive staff is here when needed to help with any accommodations necessary to make your stay immaculate. We can't wait to be your host; book a room at our Palm Springs Hotel today!