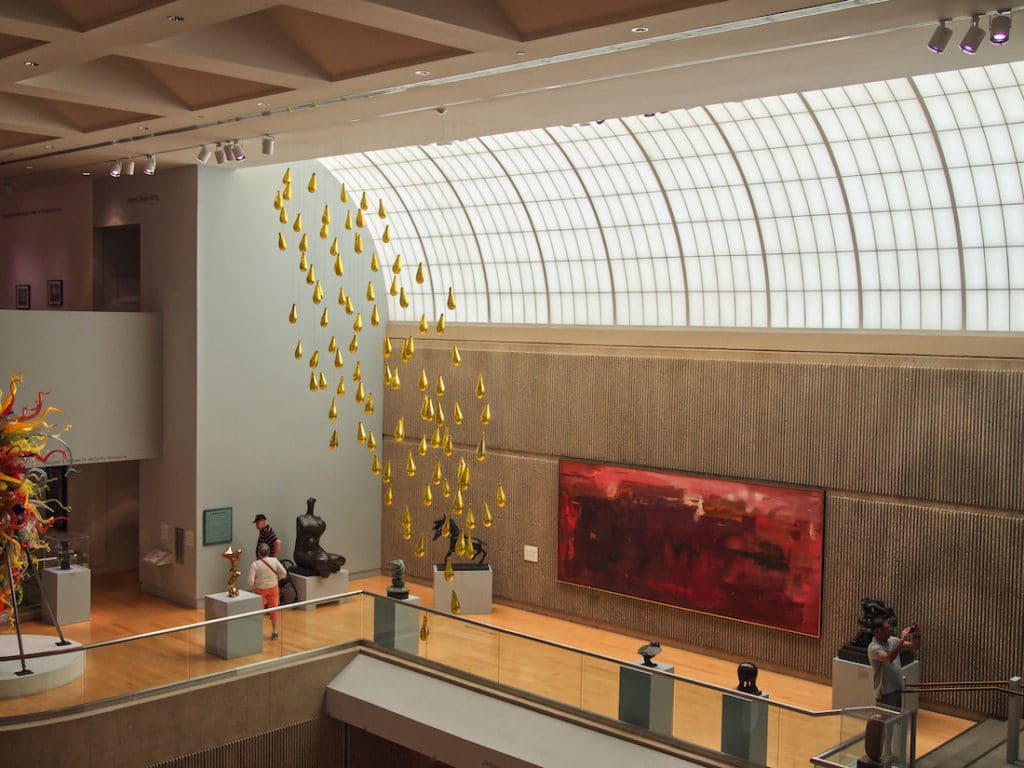 After a tumultuous year, it feels like there's a light at the end of the tunnel when we hear of our favorite destinations setting re-opening dates. The Palm Springs Art Museum is one of those special places, and it is set to open its doors on April 1st with updated galleries and five new exhibitions. They are implementing safety protocols and will keep capacity at only 25% to begin with this Spring.
The Palm Springs Art Museum is always an outing we recommend to our guests staying with us at The Willows Historic Palm Springs Inn. First and foremost, spending a quiet afternoon wandering the airy rooms filled with modern and contemporary art and sculpture is good for the soul. Secondly, the Palm Springs Art Museum is our next door neighbor—it's only a few minutes walk from our front doorstep.
Palm Springs is the ultimate getaway for relaxation and romance, but it's also an area rich with beautiful architecture, contemporary art and cultural events. When you stay at our Palm Springs Bed and Breakfast you'll be immersed in the glamor of old Hollywood history. Our elegant guest suites, lush terraced garden, outdoor pool area and spectacular vistas are the perfect combination for an amazing retreat. Come experience all that Palm Springs has to offer and book your luxurious vacation today!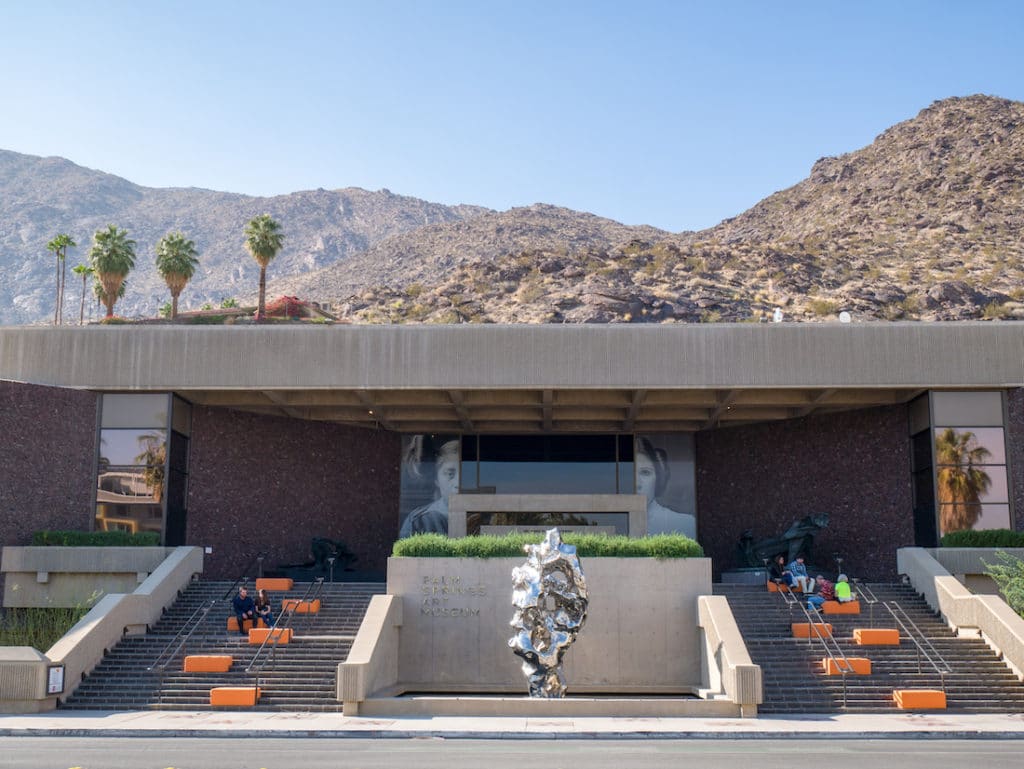 Spend a Lovely Day Exploring the Palm Springs Art Museum
Thankfully, the Palm Springs Art Museum is reopening its doors as of April 1st, after a full year closed to the public. During the closure, the curators have been busy updating the existing galleries and installing five new exhibitions. As per their website, tickets must be purchased in advance online. Masks and keeping an appropriate social distance from others are mandatory.
Here are six interesting facts about the Palm Springs Art Museum, which really should be part of your itinerary on your vacation to Palm Springs this year:
The collection at the Palm Springs Art Museum is large in scope with approximately 12,000 pieces of modern and contemporary art work, architecture and design objects and sculptures split between 28 galleries, including two outdoor sculpture gardens.
Though the name and location have changed over the years, the Palm Springs Art Museum was founded in 1938. Its primary focus in the beginning years were natural science exhibits and Cahuilla Indian artifacts, as well as hiking expeditions into the desert.
It wasn't until 1967 that the museum board decided to direct the focus more towards fine art. The first modern art donation was a piece by Alexander Calder, who is know for his innovative sculptures and abstract art.
The Palm Springs Art Museum has works from genius minds like Marc Chagall, Pablo Picasso, Andy Warhol, Ansel Adams and many, many more. However, you'll also find exhibitions from under-represented artists like Agnes Pelton whose abstract compositions are awe-inspiring.
Inside the museum is a lovely cafe and eatery Persimmon Bistro and Wine Bar. Charcuterie and cheese spreads, wood-fired pizzas and adult beverages can be enjoyed on the spacious outdoor patio.
 The Palm Springs Art Museum's Instagram page is a perfect place to get a glimpse of what's in store for your visit to the museum.
For a more in-depth guide and history of the Palm Springs Art Museum, read here.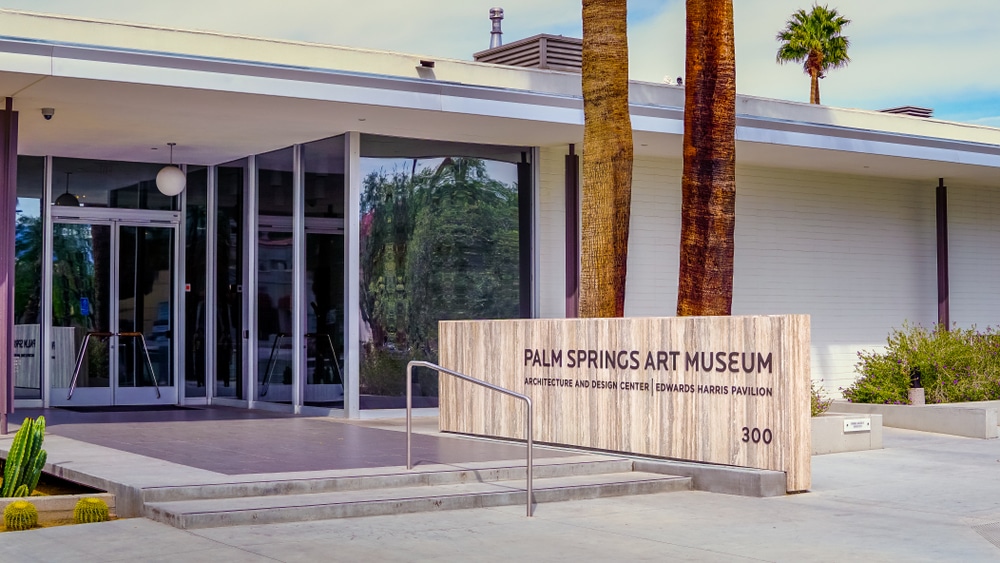 Next up: Palm Springs Art Museum's Architecture and Design Center
Just about 10 minutes walk from our Palm Springs Bed and Breakfast is the newest outpost of the Palm Springs Art Museum which focuses on Architecture and Design. The building itself is a classic mid-century modern, which was originally designed for Santa Fe Federal Savings and Loan. Inside you'll find architectural drawings, furniture pieces, models and photographs from prominent architects and designers from past to present.
Unfortunately, the Palm Springs Art Museum's Architecture and Design Center is not currently open. However, it will be reopening in September with a new exhibition called The Modern Chair. Until then, include the building on your tour of mid-century modern architecture to explore in the area.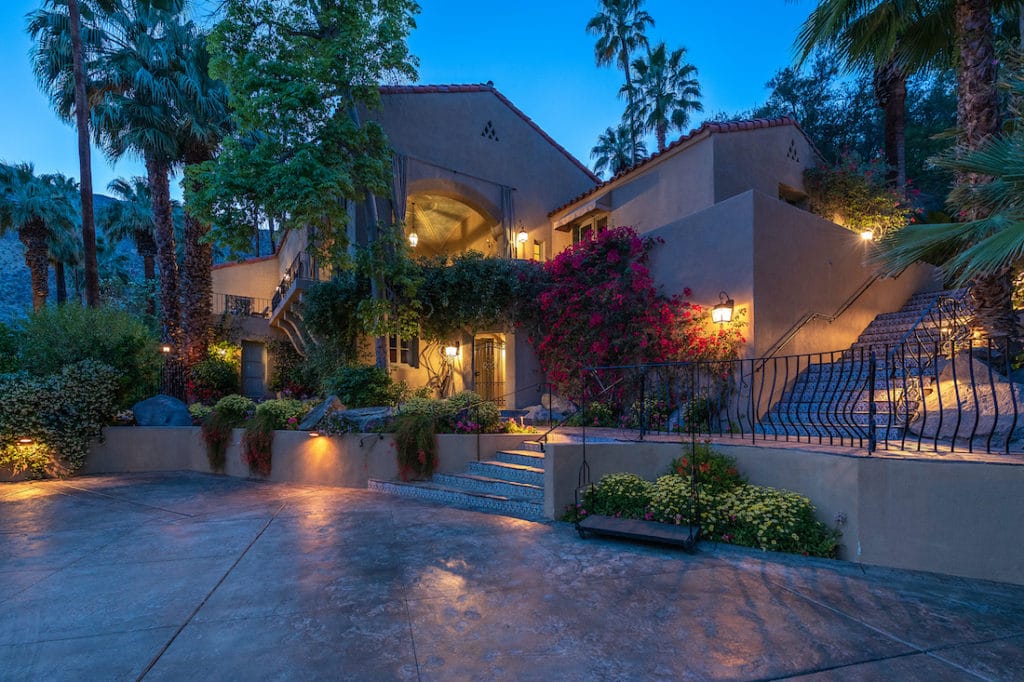 Discover Our 5-Star Luxury Lodging in Palm Springs, CA
The Willows Historic Palm Springs Inn is an oasis of calm and relaxation—and these days don't we all need a bit more of that in our lives? A day at our boutique hotel starts with a gourmet three-course breakfast spread, which is best enjoyed on the veranda. Then the rest is up to you: grab your best wide-brimmed hat and read poolside, take a quick walk to the Palm Springs Art Museum or relax in your private guest suite.
Just make sure to join us for evening appetizers and wine before you head out on the town to downtown Palm Springs. Every night, you'll enjoy the little details of turn-down service and the serene quiet of our resort. We can't wait to host you. Book your stay with us and start planning your Spring getaway today!