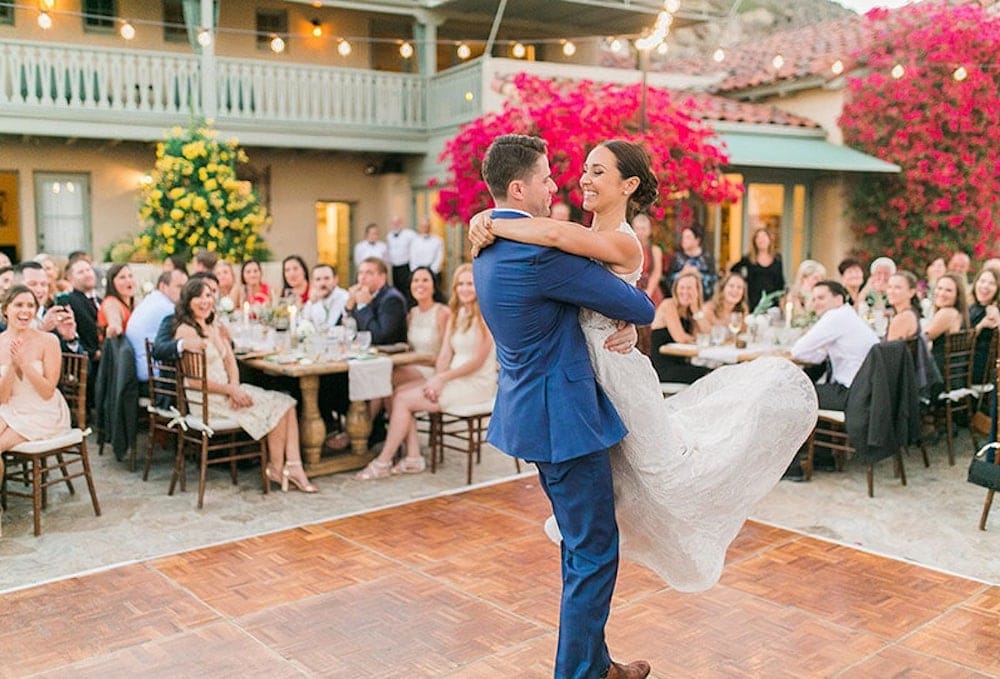 Our beautiful wedding venue in Palm Springs is perched on the mountainside, offering a slice of paradise with a gorgeous and expansive view for your nuptials. The historic O'Donnell House sits just above our luxury Palms Springs Hotel and is a lovely wedding venue in Palm Springs for a romantic, intimate, and glamorous event. The history of the house dates back to 1925 and was once referred to as "The Eye of the Desert."
The O'Donnell House is designed in the Mediterranean Revival-Monterey-style and it exudes the glamour of the 1930s. We've meticulously restored every inch of this wedding venue in Palm Springs to keep this old world ambience. From the rare tile floors and redwood ceilings to the unusual rock work and unique gardens, this space encapsulates the past, but maintains the present with modern amenities and features.
When you choose to get married at our wedding venue in Palm Springs, you'll have the option of booking rooms at our boutique hotel, The Willows Historic Palm Springs Inn. Not only does this make for a very special lodging option for your nearest and dearest family and friends, it also makes your wedding all the more memorable and unique. Start planning the wedding of your dreams with us, and check our availability today!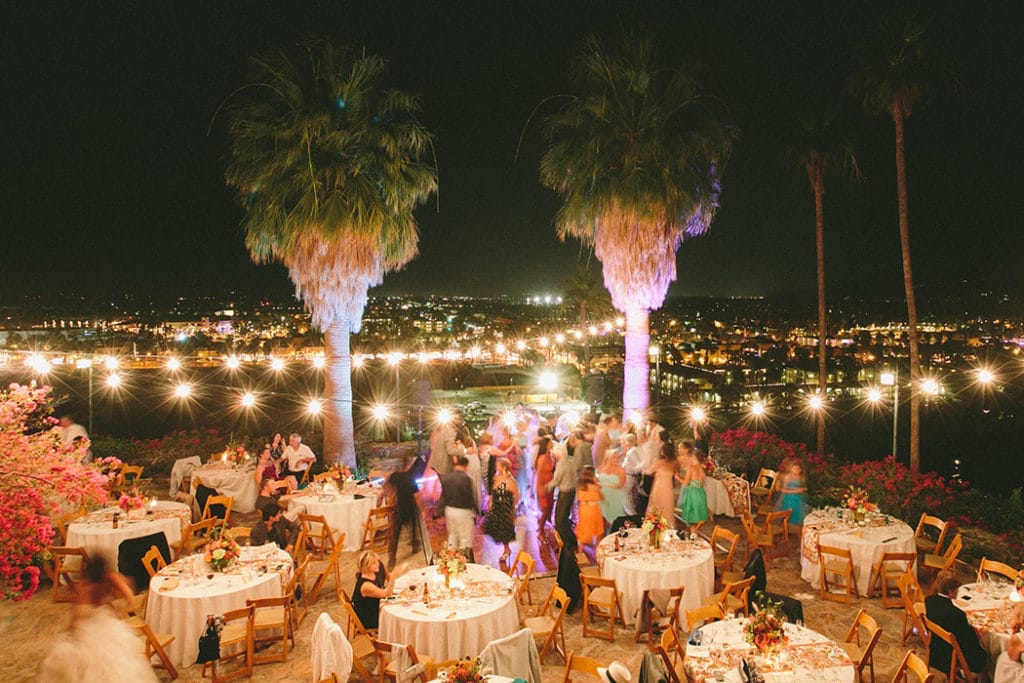 Check Out the Best Wedding Venue in Palm Springs
Our wedding venue in Palm Springs will absolutely take your guests breath away. From the stunning view of the Coachella Valley and the beautiful desert garden grounds to the glamour of The O'Donnell House, your wedding will be one that's not soon forgotten. This is hands down one of the best outdoor wedding venues in Palm Springs!
Here are six things to know about our wedding venue in Palm Springs:
The O'Donnell House was originally built as a private winter home for husband and wife, Thomas O'Donnell and Dr. Winnifred Willis Jenny in 1925. She was a well-known Long Beach osteopath and Mr. O'Donnell was in the oil business.
In 2000, the present owners began the process of restoring the home to its original beauty. In connection with The Willows, our boutique Palm Springs Hotel, the house took on new life for weddings, family reunions, and corporate events.
Our wedding venue in Palm Springs can accommodate up to 125 guests comfortably. There are 17 amazing suites available for overnight guests at our boutique hotel on the adjoining property, which is just minutes from the venue space and offers high-end amenities, pool and jacuzzi area, and a three-coursed breakfast each morning.
The outdoor lawn space at The O'Donnell House is surrounded by lush gardens and has a stunning backdrop of the Coachella Valley and an aerial vista of downtown Palm Springs. Exchanging your vows with this view will be memorable and produce amazing photos.
Our Palm Springs Hotel and wedding venue is set up on the rocky mountainside creating a secluded feeling, but still within minutes from the downtown area of Palm Springs. It's the ideal location for your guests who may be staying for a few extra days before or after your ceremony.
We're happy to accommodate any caterer for your event, but we have a preferred option as well if you'd like to leave that up to us. We also provide tables and chairs, as well as dressing rooms for the happy future newlyweds and wedding party.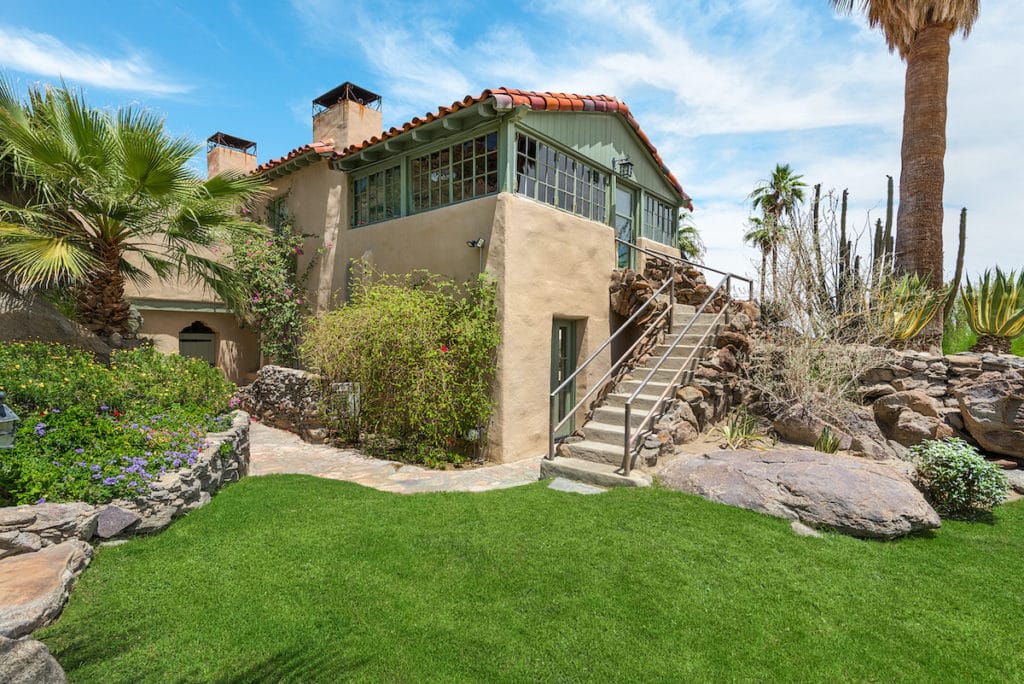 Enjoy Luxury Lodging at Our Palm Springs Hotel
One of the best places for your wedding guests to stay is at our luxury Palm Springs Hotel. We often have newlyweds decide to honeymoon with us as well, just as the Hollywood stars Clark Gable and Carole Lombard did many, many years ago. Our timeless Mediterranean villa is the most romantic setting, from the quiet solitude of our elegant guest rooms to special secluded spots in the garden to take in the view or for stealing a kiss.
Allow us to serve you a gourmet three-course breakfast on your stay. The menu is ever-changing, but we always try to shop seasonally and organic when possible. There's outdoor seating on the verandah, overlooking the gardens and waterfall, for a beautiful start to each day on your stay with us. Start planning today and book your next event at our wedding venue in Palm Springs!