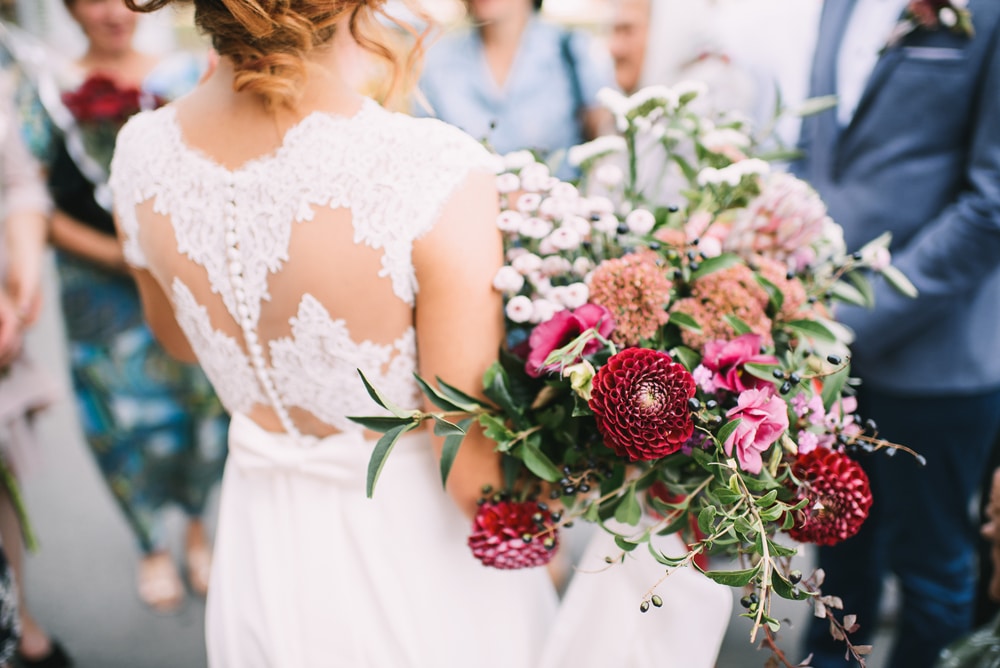 Who doesn't want to get married in the town imbued with old Hollywood glamour? If it's time to start planning your Palm Springs wedding, you've come to the right place. Our stunning historic Inn, the Willows, and the neighboring O'Donnell House, both exude a sense of romance, elegance, and refinement. Any ceremony and reception style works here, but if you're hoping for a vintage, gilded-age feel, this is the ideal place for your Palm Springs wedding.
When planning an event, the weather is always a factor (especially your wedding day!). Thankfully, there's really no reason to worry when planning for a Palm Springs wedding. The most comfortable time of year to visit our desert city is between the months of September to May, which just so happens to coincide with the timeframe of our operating hours at The Willows.
Ideally, you'll have your closest friends and family book a room at our boutique hotel for the duration of your stay in Palm Springs. And of course, the happy couple will have lovely accommodations for their wedding night and onto their honeymoon if they choose to stay longer with us. Start planning your Palm Springs wedding today and get in touch.
Check the upcoming availability at our luxury Inn and book today!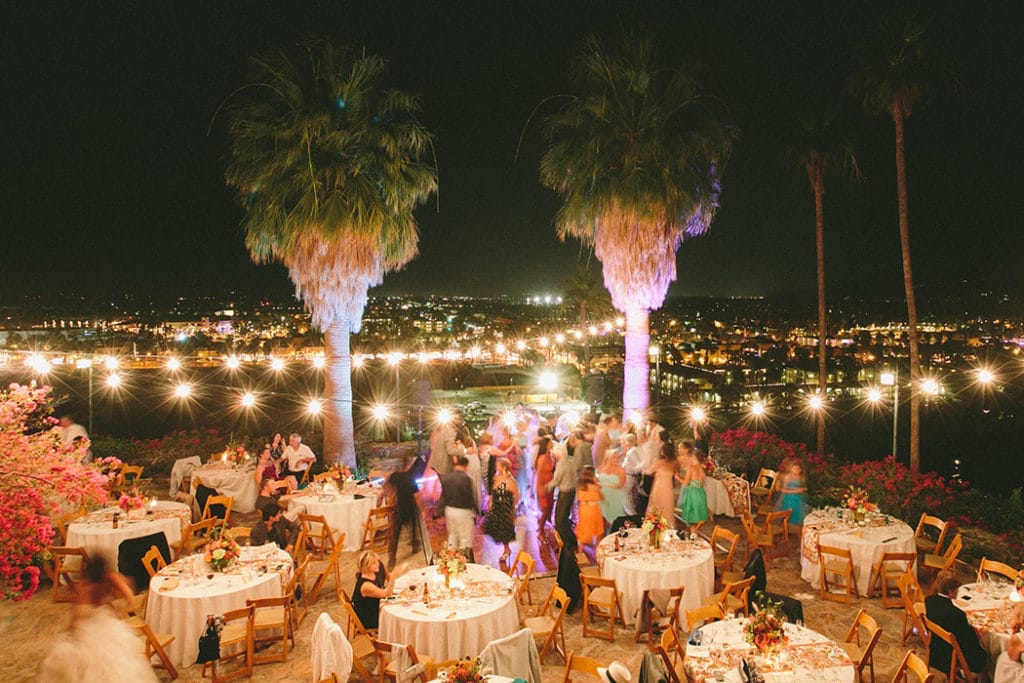 The Ideal Outdoor Location for your Palm Springs Wedding
Our fantastic events planning staff will think of everything for your Palm Springs wedding—after all, we've hosted thousands of ceremonies and receptions here over the years. It helps that the expensive outdoor terrace looks directly at the extraordinary San Jacinto Mountains for the breathtaking backdrop above the glittering city of Palm Springs. The wide-screen desert-scape surrounding the O'Donnell House provides the perfect serene ambiance for your special day.
Architect and artist William Charles Tanner designed the O'Donnell House in 1925. It garnered much attention from media outlets for its position high on the cliffs—the house remained the upper-most mountainside home in Palm Springs until the 1970s. Thanks to the owners of the Willows, this fantastic historic home has been completely restored to its original glory. All of the elegant tile work and architectural details add to the O'Donnell House's romantic ambiance.
This stunning historic home is adjacent to our Palm Springs Boutique Hotel, another example of a glamorous location inspired by Hollywood's golden age. Combine these two properties are our Palm and garden-covered acreage, and you won't find a better space to host your dream desert wedding. Head over to Wedding Wire to read our reviews from more than satisfied couples, guests, and mothers of the bride.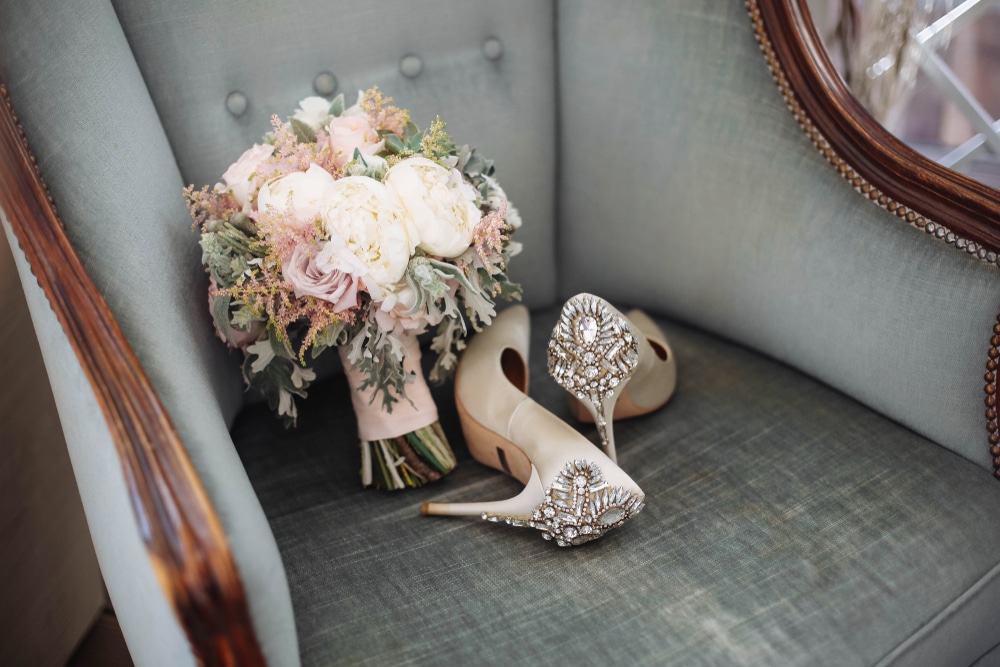 One crucial aspect that makes our Palm Springs wedding venue stand out is the incredible photography opportunities. We consistently hear from the best wedding photographers in the area that they love shooting at the O'Donnell House. Not only are the 1930s structures and garden grounds beautifully designed and maintained, but you seriously cannot beat this view from our location high on the mountainside.
Some people might not know that the O'Donnell House isn't just limited to a Palm Springs wedding. It's also an ideal space to rent for any upcoming event: a business retreat, corporate meetings, or family reunions. Contact us to find out more information about securing our venue!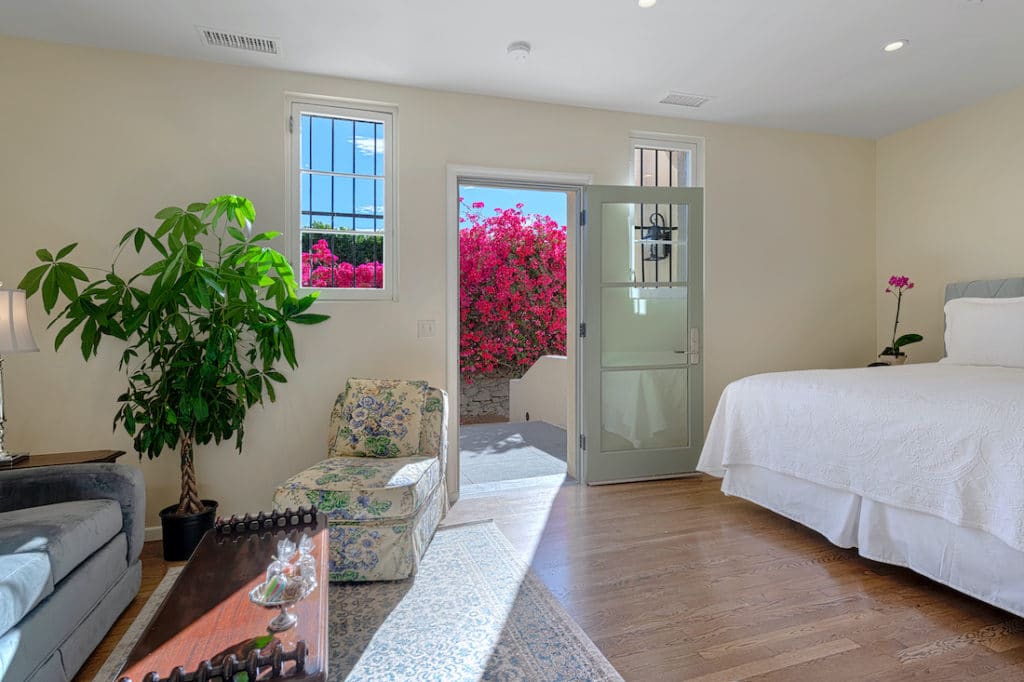 Beautiful Lodging at The Willows Historic Palm Spring Inn
Whether you're the bride and groom, the wedding party, or the family and friends of the newlyweds, our luxury lodging is the best place to stay for any Palm Springs wedding. Our 17 guest suites are designed for relaxation. Calming, cool tones adorn the walls and appointments; picture windows capture stunning views of the surrounding desert landscape and our manicured gardens.
Other fine amenities include our private and immaculate pool area, the best place to unwind, with comfortable lounge chairs, fluffy towels, and refreshments. Each morning, you'll be treated to an elegant three-course breakfast, served in our dining space or verandah by the waterfall. And be sure to join us in the afternoons for an early evening soiree of appetizers and wine. We can't wait to host you for your Palm Springs wedding or any event coming up in the near future. Book today!