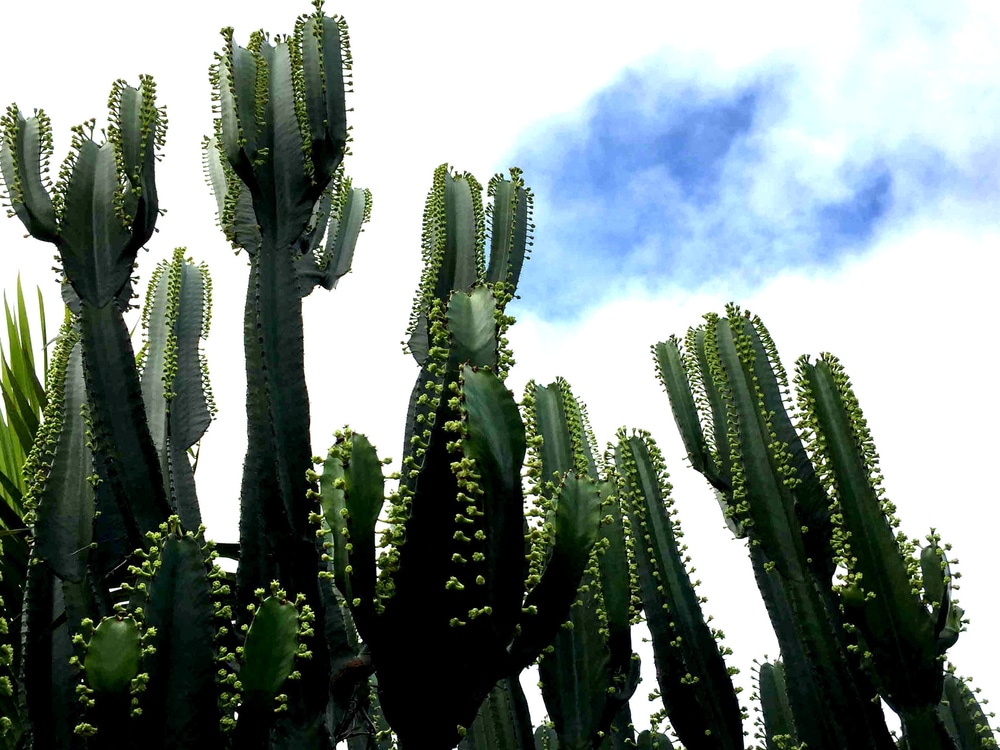 The Moorten Botanical Garden has been a mainstay in Palm Springs since 1938. It's a family-owned arboretum dedicated to cultivating and showcasing the beauty of cacti and desert trees and plants from around the world. In fact, there are more than 3,000 varieties of these often underrated plants—bunches of symmetrical bulbs, bright pops of magenta from cactus flowers to giant desert trees, you'll be amazed by the diverse collection.
The Moorten family have turned their residential estate into what the Moorten Botanical Garden is today. They even coined the term "cactarium" making their botanical oasis the first in the world. There is also a nursery, which offers visitor a way to take home a little piece of the desert with them. Though flying home with a cactus might be a bit tricky, so pick accordingly.
Our historic Palm Springs Hotel is just under 2 miles away from the Moorten Botanical Garden. It's always an outing we recommend to our guests, especially those who are coming from a colder climate. While most come to Palm Springs to relax by the pool, peruse modern works at the Palm Springs Art Museum or tour the historic mid-century modern homes of the area, the Moorten Botanical Garden should be added to this list as well.
Start planning your next getaway to the desert and book at the Willows Historic Palm Springs Inn today!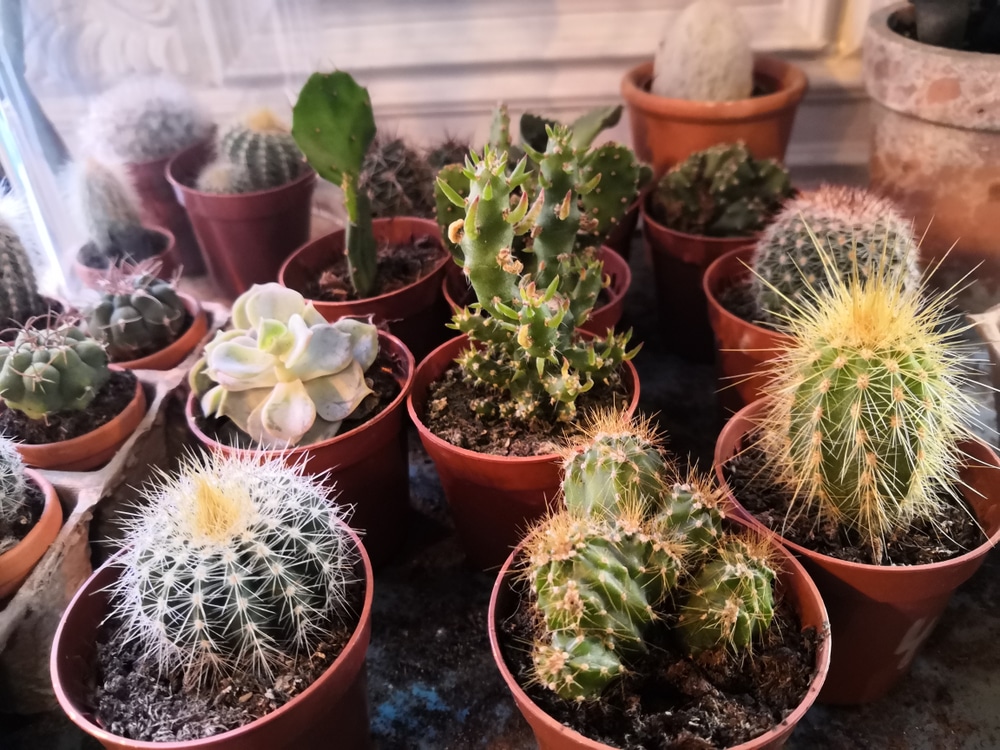 Discover the Diversity of Cacti at Moorten Botanical Garden
If you have any interest in collections of rare things, the Moorten Botanical Garden will delight you. The owners started harvesting and cultivating these desert plants in the 1930s from areas spanning the globe. Here are six tips and historical tidbits about the Moorten Botanical Garden to know before you go:
The Moorten Botanical Garden is a true family business. It was started and designed by husband and wife team Slim and Patricia Moorten in the 30s, and now their son Clark is the master gardener and curator.
The Moorten team had some interesting celebrity connections, from designing landscapes for Frank Sinatra to consulting with Walt Disney for the plants in Frontierland which later became Disneyland as we know it today.
You'll find more that 3,000 examples of desert plants here originating from all over the world. Slim Moorten would gather these plants on his travels. A few standouts are the two-story Pachypodium (a spiny-trunked succulent), African "candelabra" trees and bright blooming cacti varietals. Make sure to check out the nursery for small plant examples for sale.
The layout of the cactarium is part greenhouse and outdoor paths weaving around the multitude of desert trees, plants and cactus. The areas are arranged and grouped by geographic regions like Baja or the Mojave to as far as South America and South Africa.
Just down on the southern end of Palm Canyon Drive, the Moorten Botanical Garden is easily accessible and could be just the jumping off point for the attractions you'll visit on a day exploring Palm Springs. Also, when you stay at our boutique hotel, it's only about a five minute drive to garden.
Most visitors don't spend more than an hour at the Moorten Botanical Garden, we recommend heading here in the morning hours before the desert heat sets in. This leaves you a full afternoon to explore other areas of Palm Springs and perhaps a good place to start is deciding where to sit for a nice, leisurely lunch.
After your visit at the Moorten Botanical Garden, you'll be ready to eat, here are a few spots we recommend nearby:
As restaurant style is still evolving in Palm Springs as businesses are allowing to open up, it's still prudent to call beforehand and set up a reservation if available. Let any of the staff know at The Willows Inn and we can help you plan your meal out.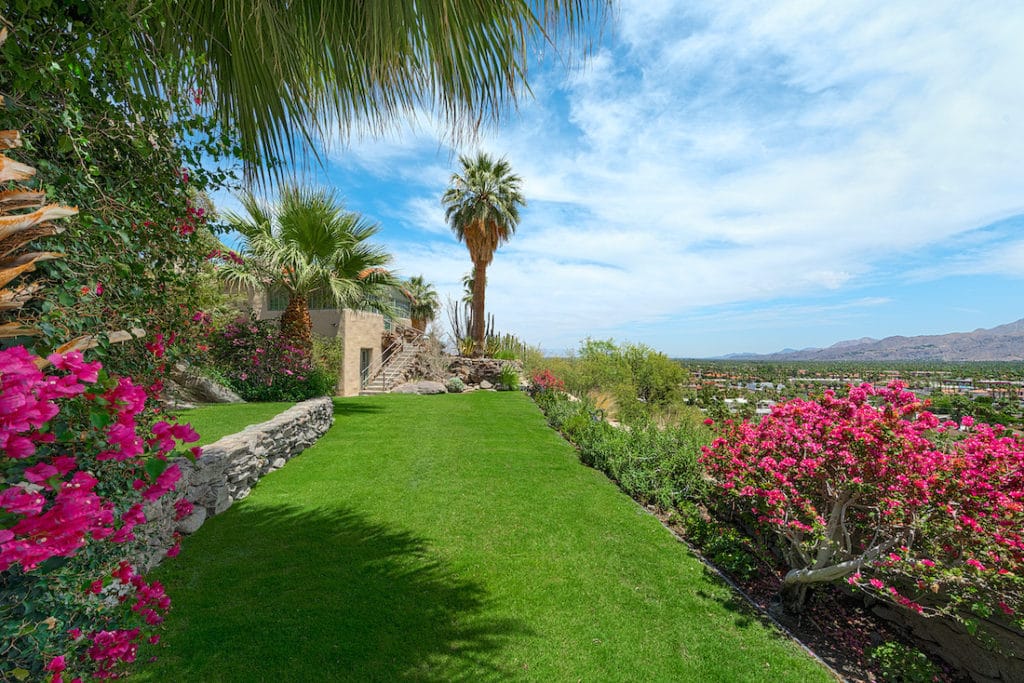 Enjoy the Stunning Views at Our Historic Palm Springs Inn
If taking in nature and desert landscapes is a part of your vacation goals, then staying at our Historic Boutique Hotel is the best choice for your lodging. Not only can you take in the beautiful views of Palm Springs and the Coachella Valley, but you'll be wowed by our lush terraced garden and secluded pristine pool area. Palms, bright pops of colorful flowers and our 50-foot waterfall create a serene and calming atmosphere.
This relaxing feeling continues into our 17 guest rooms. Our Inn may be a historical Palm Springs landmark, but there's nothing antique about our modern amenities and comfortable accommodations. As a guest at our hotel, you'll have our services of hospitality at your fingertips, but we aim to never intrude on your private getaway. Come enjoy our gorgeous Palms Springs Hotel and book your room now.