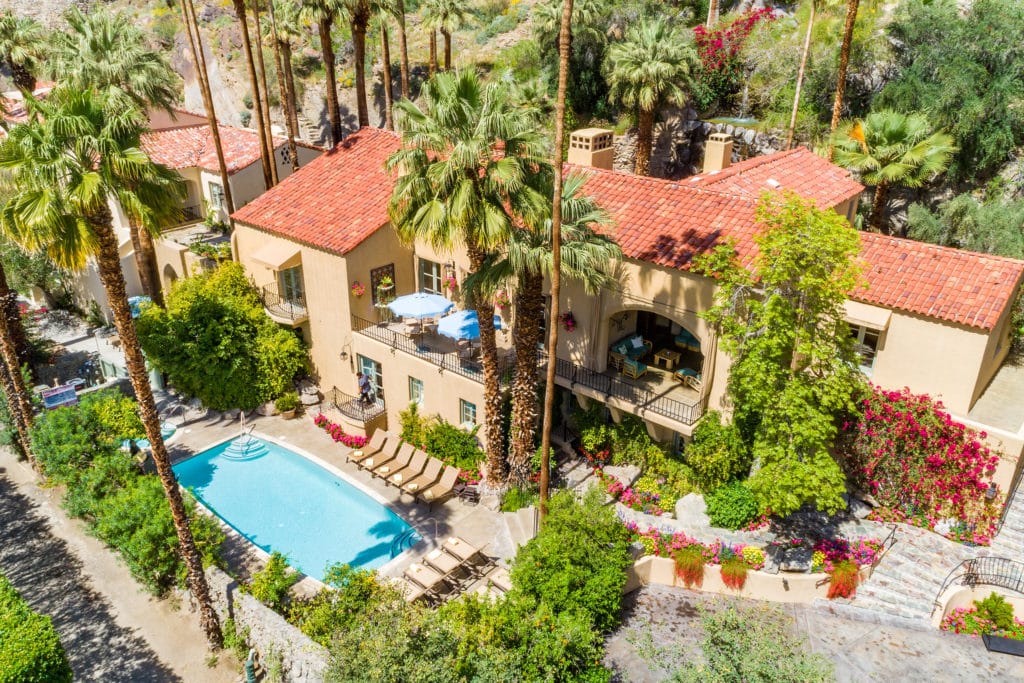 The 5-Star Luxury Lodging at our Palm Springs Boutique Hotel earns its high marks by being nothing less than the idyllic intersection of old-school Hollywood sophistication and desert-getaway tranquility. Perched on a hillside with a dazzling near-panoramic view of Palm Springs and ringed with lush terraced gardens, this oasis of peacefulness and privacy simply cannot be matched.
And winter is the perfect time for a Palm Springs escape. Temperatures are moderately hot during the day, cool in the evenings, and even amid COVID-19 restrictions, there's plenty to see and do in the city and the dazzling deserts, canyons, valleys, and mountains that surround it. But it all begins with that feeling, as we like to think of it, as visiting a wealthy friend's country estate — and the serenity and comfort that concept embodies in every furnishing and every fresh scent.
So plan your winter escape to Palm Springs right away — and start by booking your room at our 5-Star Luxury Lodging today! 
5 Amazing Features of Our 5-Star Luxury Lodging in Palm Springs
When you stay at our 5-Star Luxury Lodging in Palm Springs, you're staying when some of the biggest celebrities of Hollywood's Golden Age — and on the equally biggest stages of world innovation and leadership — have laid their heads at night to rejuvenate. Clark Gable, Carole Lombard, Albert Einstein, Joseph P. Kennedy, and  Shirley Temple are just a handful of the boldface names who have graced our grounds.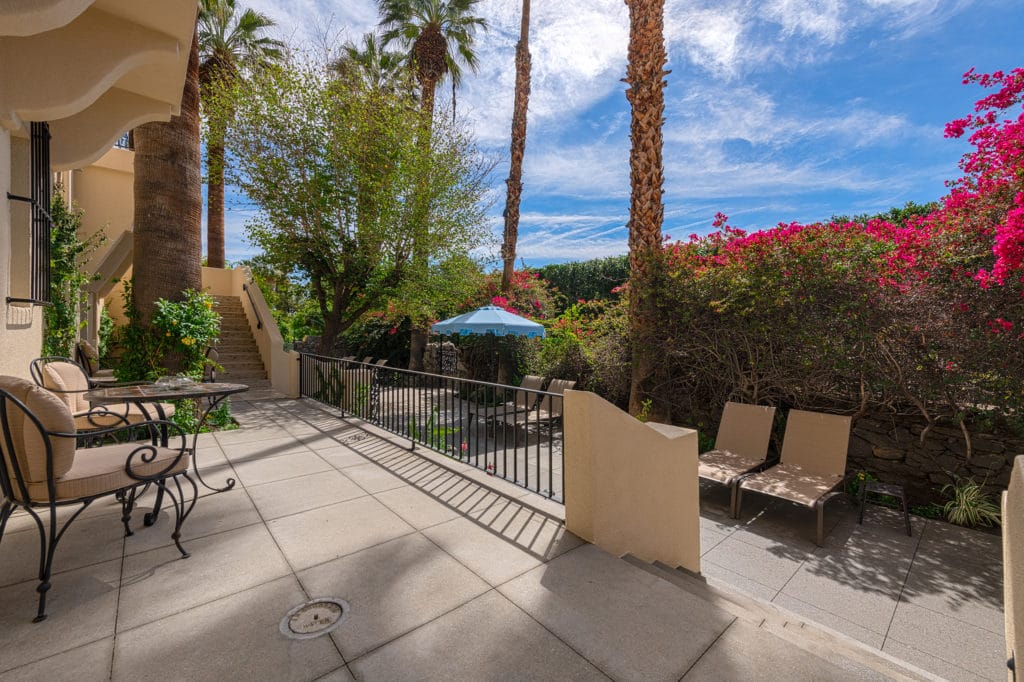 If that's not enough to convince you that our 5-Star Luxury Lodging makes the perfect winter escape for you, consider these other charming features of our gorgeous property:
First-rate guest rooms. Each of our seventeen guest suites is unique, yet share a high standard in luxury. Each offers plush king or queen beds, stunning views, and top-drawer period antique decor that evokes the elegance of a grand and timeless era. You'll get Egyptian cotton towels, plush bathrobes, smart TVs, spacious en-suite bathrooms, and much more.
Great food and drink. We start each day of your stay on the right foot with a delicious three-course gourmet breakfast suited to every appetite and dietary restriction, and greet you in the late afternoon with an afternoon wine and hors d'oeuvres reception, and offer evening turn-down service as well.
Great places to relax. Our 5-Star Luxury Lodging offers a variety of soothing places on the grounds to relax. You can stretch out poolside, where you can have a refreshing ice tea served to you, or luxuriate in one of our Jacuzzi tubs. You can sit on the veranda overlooking our stunning 50-foot waterfall, or park in a comfortable deck chair on the private balcony outside your room, or sit more privately amid our lush gardens. Our common indoor areas also present plenty of opportunities to stretch out without intrusion.
Great places to go in the city. Our 5-Star Luxury Lodging is just minutes away from the sophisticated delights of Palm Springs. Looking for the best restaurants? Look no further. Want to get in a round of golf? Here are some of the best courses. Palm Springs is a shopping mecca — its El Paseo is known as the Rodeo Drive of the Desert, and Palm Canyon Drive is a gorgeous stroll — and you can find more great places to browse here.
Great biking and hiking, minutes away. The Southern California desert landscape, full of plants and birds and rocks and things, is an amazingly diverse place. Here are some great day hikes for the non-hardcore. Here are some great ways to enjoy Indian Canyons, and some tips for maximizing a day at nearby Joshua Tree National Park just to the east.
Our 5-Star Luxury Lodging Is Also a Great Wedding Venue
Our 5-Star Luxury Lodging in Palm Springs is a special place for any occasion, but it's a particularly special place for that most special of days — your wedding day. The O'Donnell House, a breathtaking Italianate mansion just up the hill from us and so with even more spectacular views, has come to be known as Palm Springs' premier outdoor wedding venue. Learn more about having your wedding event with us here.
Ready to plan a getaway in the desert playground of the glamorous? Start by reserving your guest suite at our 5-Star Luxury Lodging today!